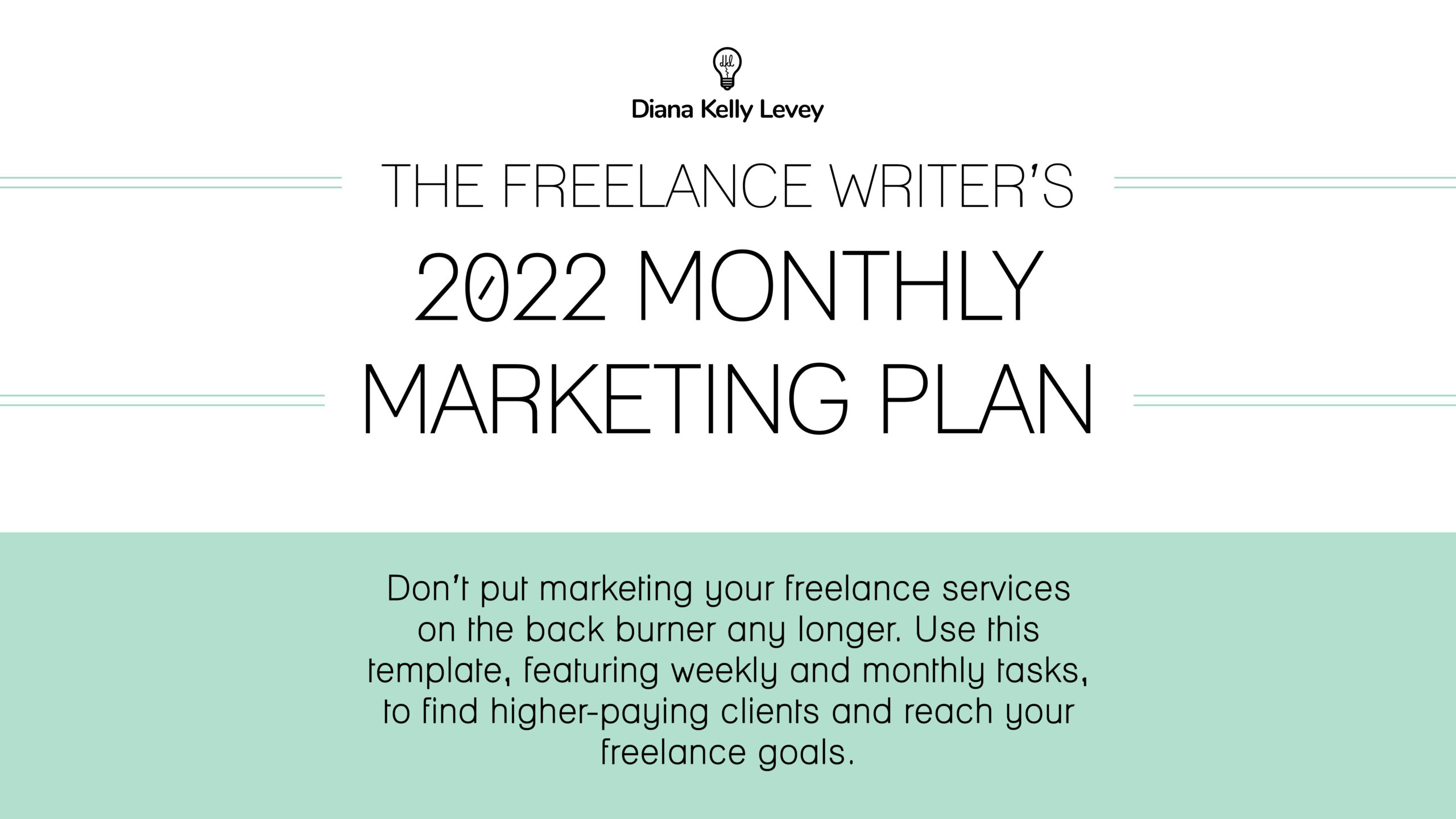 If you're wondering where to start when it comes to creating an annual freelance marketing plan, this one-page guide will show you the way.
You'll learn the weekly and monthly tasks six-figure freelancer Diana Kelly Levey follows to grow her business and find high-paying clients.
If you're someone who needs a visual reminder of what you need to be doing each week in order to grow your business, and you need help breaking down your freelance goals into manageable steps, this freelance marketing plan is for you! Download the PDF and print it at home each month to check off the tasks when you complete them.
This freelance marketing checklist PDF will set you up for success and put you on the pay to earning a higher income than last year! Get your copy of the freelance marketing plan PDF today.