Why Freelancers Don't Want to Keep Landing One-Off Assignments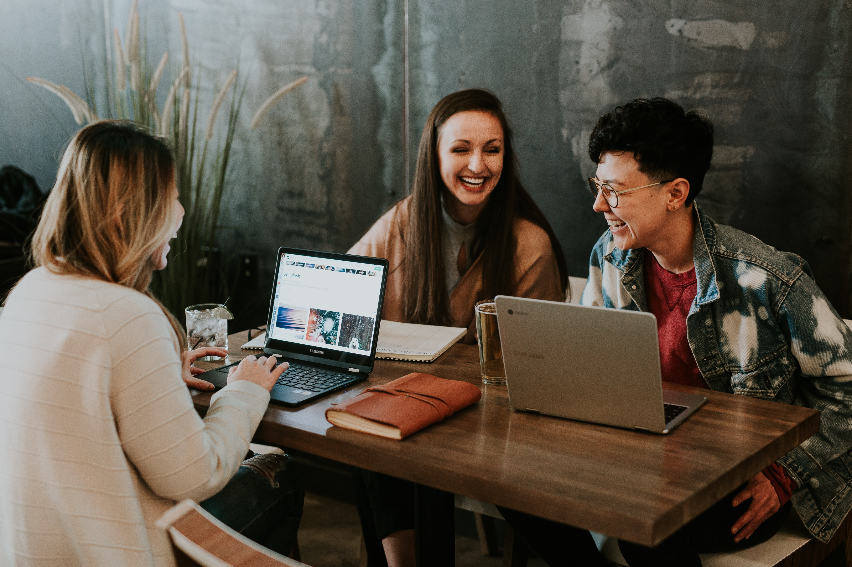 May 9, 2023
When I first started freelance writing, I was (mostly) happy with any assignment I could get. I wanted to beef up my portfolio with a range of clips from numerous clients and I didn't mind the initial effort it took when working with a new client.
Fast forward a few years—eight of them full-time freelance writing—and I usually don't want to work on only one assignment for a new client. There are a number of reasons experienced freelancers don't want to work for 20 clients at once usually and would prefer to work with a few steady anchor clients that pay well, on time, and whose editing process they're familiar with. In fact, I make the case for freelance anchor clients in this blog post.
In fact, I'm experiencing some freelance stress right now as I recently signed on to work with six new clients in a month. It's exciting and I'm happy to have the work but, each client has their own style guide, their own unique voice, their own sourcing rules and guidelines, their own writing and editing process they want me to follow, and a host of other nuances that make the initial stages of working with a new client more time consuming in the beginning. That's okay. I don't mind putting in the time to understand what the client wants and how they work, but I don't want these clients to be one-time clients. After I've spent some hours learning their process, my writing process will get faster and more streamlined and I'll be able to earn more money in less time. (That's always one of my freelance goals!)
Why Freelancers Should Try to Avoid Freelance Clients That Only Have One Assignment
This advice is applicable to all freelancers—designers, copywriters, publicists—but for the sake of my freelance writing blog, I'm addressing it from a freelance writer's standpoint. When you're juggling multiple clients, you'll find it's easier if you have repeat freelance work from a few of them. Working on multiple assignments for one  client is a secret of six-figure freelancing.
It takes a lot of paperwork.
All of my clients have different onboarding programs and I can honestly say that most of them take about 20 minutes to complete, sometimes up to 40 minutes. That includes reading the contracts, filling out accounting paperwork, reading and signing an assignment. Here are the questions to ask yourself before going full-time freelance. If you're doing that for 15 new clients a month that's a lot of time spent on the business that you're not getting paid for.
You'll spend time getting to know their audience.
If you aren't an avid reader of the client's magazine or website, you'll be spending time trying to know and understand their audience—from reading blogs and materials they send over. I have a few new content marketing clients who are launching blogs and have "personalities" of their audience to familiarize myself with as well as writer's guidelines and stylebooks. That's all well and good to have—helpful information to consider when writing—but if you only work with a client one time or have 20 or so one-off clients like this, it's a lot of information to keep straight as a writer. I'd expect to spend at least an hour of research and familiarization time before I start writing.
There will be rounds of edits.
Probably. And that can be a good thing for you. Although in an ideal situation, you nailed everything about the assignment, and read your editor's mind with every tip you provided, as well as their tone and voice in the first shot, the chances of that happening are low. (If you don't see edits, you might not know what happened to your copy after you turned it in and what it's going to look like when it goes to print or live.) When you write for national print magazines, there are often a few rounds of edits as well as a fact checker and copyeditor. A small staff at a busy online publication might not have any questions or comments. An agency who's working on behalf of a client will likely have edits and then you may have more to do once the client sees the copy. All of this is totally fine and part of the process of freelancing for clients. But it's helpful to understand and learn from these edits so you can do better and incorporate them into the next few articles. Eventually, your writing should get faster and the editing process minimized as you keep working with a client. This means your hourly rate as a freelancer will go up. Here's how many hours freelancers work each week.
The invoicing and payment process can be a pain.
Whenever I'm working with a new client, I try to request pay within net 30 (30 days of submitting the invoice) if possible. I at least ask the editor or accounting department what the average length of time it takes to get paid is. I note this in my Google freelance spreadsheet so I know around when to expect a check or direct deposit. I'd venture to say about 30 percent of the time with my clients, something happens in this process and my payment is late. An invoice is lost. Someone didn't process my "new hire paperwork." A member of the accounting department was fired. Someone mistyped an address or account number. It always seems to be a work in progress when it comes to getting paid by new clients. (And I'm not even addressing that fun period where you're wondering 'Are they legit? Will they pay me?') You don't want to go through this process 10 times a month with new clients. Learn more about how to make more money freelancing.
I'm not saying I don't ever want an assignment with an editor or company for an article when they can't promise me multiple articles at once, but, when you want to grow your business to a great income or even six figures, you'll get there much faster with repeat assignments from clients.
To make your job as a freelancer easier and more profitable, turn in excellent work that will make an editor want to work with you again. Foster those writer-editor relationships so you're someone an editor wants to keep working with again and again. Remember, they're investing time in you as well so it makes sense for both parties if this is a fruitful and lasting relationship.
If you like this advice for intermediate freelancers, contact me about one-on-one coaching and how to improve editor relationships so you can get more work and repeat assignments.
Tags: article ideas, article writing advice, content strategy, freelance, freelance rates, freelance writer, freelance writing, freelance writing advice, freelance writing tips, freelancer, freelancing, how to make more money, making six figures freelancing, productivity, time management, writing rates