23 Things Stressed-Out Freelancers Can Do to Relax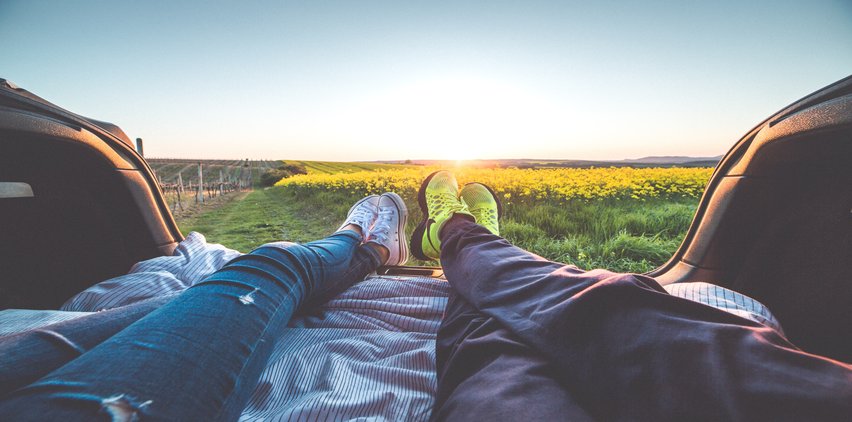 February 12, 2019
Any freelancer will tell you that it can be hard to take a break from work. You might feel like you're "slacking off" or you're "never going to meet your deadline" or that your client will use another freelancer if you don't respond to their email right away.
I've been freelance writing as a side hustle since 2006 and freelancing full time since 2013  and I can tell you — take a break! Not only does taking time away from work and your desk throughout the day help you come up with article ideas, but it can help you be more creative and more productive when you return to your desk.
And  I don't know about you, but I also think my back, wrists, neck, and eyes need a break sitting (Or using a standing desk) and staring at the screen.
So, I came up with a list of activities freelancers or work-from-home employees can do to take a break so you don't experience freelancer burn out. (Note: These are different from the suggestions I provide to help you boost your business in 15 minutes or less. Those tips are more work-related.)
23 Things  Burned-Out Freelancers Should Do On a Work Break
If you find you need help remembering to take a break, set daily reminders on your phone or calendar to pop up at the same time at least once a day. (Siri, please set a daily weekday reminder at 2 p.m. to take a break. Okay, I'll remind  you.)
Make a cup of tea, hot chocolate or coffee. Sit down, slowly sip it and enjoy.
Play with your pet. (Or scroll through photos of my pup, Jackson.)
Call a friend who has a nontraditional work schedule to catch up midday.
Text a friend or your partner a funny GIF or something to let them know you're thinking about them
Read a magazine—for fun.
Read a fiction book.
Choose one word to focus on for the year. (Read the blog on how to do it.)
Make a delicious snack. Take time slicing fruit or veggies and cheese. Eat them slowly while listening to music.
Put on a 10-to-15 minute face mask and relax. (Men, this could be good for your skin, too.)
Do a 10-minute workout from YouTube. Here are some fitness trainers I like to follow and watch.
Watch a TED Talk
Watch a funny video.
Play a game on your phone.
Organize one drawer or room a clean something for 15-minutes. I don't love cleaning but I can't dispute the fact that an organized, uncluttered space helps me feel calmer and more productive.
Play an actual card game, like solitaire.
Take a video game. (Set a timer so you don't get sucked in for too long.)
Go on a walk and take some photos of nature.
Throw out 50 things. (This is base on a book of the same name but I bet if you do it right now you'll feel better.)
Write a letter to your future self on this website that will email it to you at a later date.
Write a letter to someone, address it and mail it.
Jot a few things down in a gratitude journal.
Catch up on some message boards, forums, and articles for organizations you belong to.
Set a timer and take a social media break.
Which of these would you like to try? Shoot me an email Diana (at) DianaKelly.com and let me know if any of these tips help you feel better or if you're doing something else.
Tags: article ideas, article writing advice, freelancer, making six figures freelancing, productivity, side hustle, social media, stress, time management, work at home, work from home