3 Freelance Money Mistakes I Made So You Don't Have To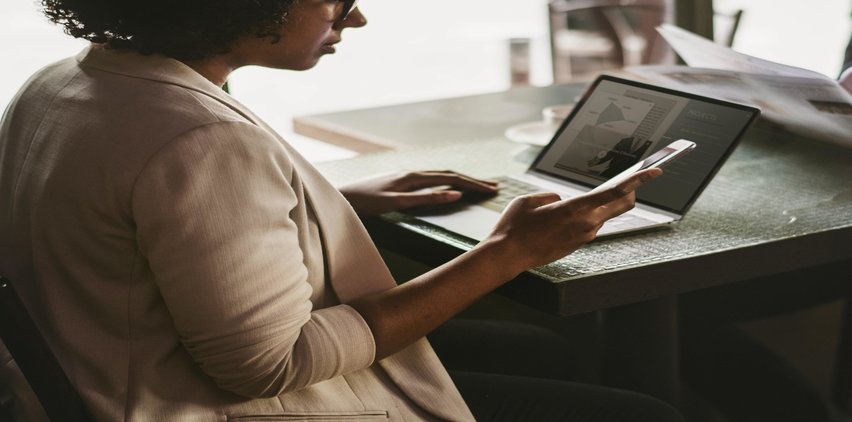 August 17, 2019
Face it; you're going to make mistakes when you set out to work for yourself as a freelancer, freelance writer, content strategist, or any kind of entrepreneur. I've made plenty in the past and will make more in the future. But I wanted to share some freelance mistakes I made that took up time, energy and money. Here are lessons I learned the hard way. Heed this advice and hopefully, you can bypass these blunders.
Freelance Mistakes That Cost Money (and Time)
I didn't always screen potential freelance clients before a call.
Early in my career, I would feel a burst of excitement if someone reached out and said they were interested in working with me. Sometimes these people came from a friend or client referral, other times they found me through my website and wanted to inquire about my writing and editing services. Often times, they would tell me a line or two about their writing project or what they were looking for and ask if we could hop on a call.
What I didn't know was that an enthusiastic "yes" and blocking out 30 minutes for the call often cost me time—which meant it cost me money. Yes, obviously there was  an opportunity for new business and that I could stand to make a good bit of money if the call and client worked out in my favor. But many times that wasn't the case.
When I didn't take the time to ask for more details to "make sure we're both on the same page" and gathering information to make sure it was a project I was interested in and that our budgets were in line. I can think of at least three to four 30-minute calls where  I spoke with a client and they spent about 10 to 15 minutes explaining their project and needs, then asked me to rattle through my background, and then we'd discuss what they were looking for from me.
Then, at the end of the call, we'd address their budget and freelance rates. I can't tell you how many times that budget was nowhere in my ballpark (like T-ball versus MLB) and I'd be so disappointed at the end of the call that I wasted my time.
Now, I entertain the possibility of working with new clients (of course) but send a few screener questions first so "we both don't waste our time" and I can have a better idea of what they're looking for. This has helped tremendously. Freelancer and coach Ed Gandia has a good blog post and podcast interview with a freelancer who automated his  "client intake process" so he saves precious time and secures higher-quality clients.
I didn't keep my mouth shut on a call.
I can recall at least one or two phone conversations I had a few years ago where I did address my hourly rates before jumping on a call and the client agreed they were fair, so I made time to listen to their project. They'd tell me a little bit about what their project was and their vision for where the editorial project could go. They might even ask for my thoughts on the project and why I would be the right candidate for it.
Often, while they were talking, some cool, fresh ideas were firing in my head.  What was my mistake? I tried to sell them on my capabilities and experience by sharing those ideas. Why Diana? Why? I should have simply talked about my skills and experience from other projects that would make me a good candidate for this one. I could have jotted down the ideas I was brainstorming while listening and then followed up later, offering my suggestions and consulting work for a fee. Instead, I gave many of those ideas away for free as a way of showing my creative thinking process and how I could  help them. Then, I'd follow up with the client later via email and nothing would come to fruition. I kicked myself.
Again, the good thing is that this only took me about two times to understand my mistakes and not share my thoughts and opinions for free. You wouldn't call up a lawyer and share your legal predicament and then ask them to advise you for free, would you? (Well, you might ask but they won't give it to you other than possibly saying, "Yes, you have a case," or, "You don't have a case.")
By giving away my ideas on an intro call, I was devaluing myself, my years of experience and my knowledge. Now, I discuss what I've done in the past that would help make me be a good candidate for this client and their project (if I'm interested in working with them). I offer them my consulting services and editorial feedback on their project or website for a fee. If they are looking for a project proposal, I might whip up that for free (including a project or hourly rates) but any written materials that involve creative thinking and suggestions for how to implement or improve their product comes with a fee. Try this one change to improve your freelance business.
I didn't always focus on high-value tasks in my freelance business.
One of the hardest lessons freelancers and entrepreneurs can learn is to focus their time and energy on "high-value" tasks, or, the activities that only you can do for your business. It's taken me until about four years into my full-time freelance writing career (11 years since I started freelancing) but I differentiated the work that I needed to do to run my business and those duties that someone else could do. Over the past few years, I've hired the following people to help me with tasks that aren't as crucial that I do when it comes to running my business: transcribing, building articles on my website, redesigning my website and fixing technical issues, as well as research for potential clients I can reach out to. This frees up time so that I can email potential clients, pitch story ideas to existing clients and editors, write lessons for my freelance online courses, coach freelance students, write blogs, and work on my business strategy. I wish I figured this out earlier but I have to settle for better late than never. (In fact, it's one of the secrets that propelled me to earning six figures as a freelancer.)  Decide which tasks you don't want to do or don't need to do and find a Virtual Assistant – or someone in your network who could use the cash — to help you. This frees up time and mental energy so you can think "big picture" when it comes to your business and concentrate on doing the work that brings in money.
What mistakes have you learned from? Have you made any of these?
If you're ready to kick-start your freelance career, check out my e-Book "100+ Tips for Beginner Freelance Writers."
Tags: freelance, freelance rates, how to make more money, making six figures freelancing, six figure freelancing, six figure income