How Much Can I Earn Daily Freelancing?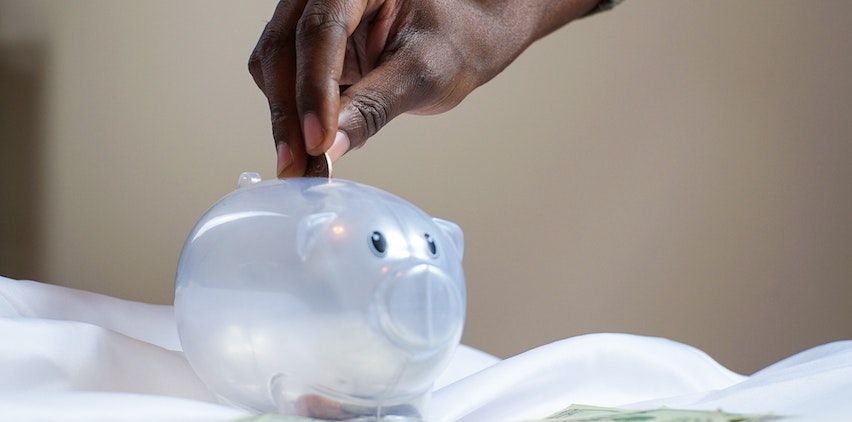 September 21, 2020
Ever wonder how much can freelance writers make and 'do freelancers make a good salary'?
A freelance writer in one of the private Facebook groups I'm part of posed the question to the group about how writers calculate their "actual" annual salary, factoring in how much they are earning, health insurance costs, self-employment taxes freelancers pay in addition to the tax bracket rate you're in, expenses you can deduct for your business, and those hours you don't get paid for, like writing blog posts, marketing, finding new clients, bookkeeping, and so on. I thought the question about how much freelancers earn was great and one I could lend my experiences with to help others set better freelance goals to make more money freelancing.
Whether you're freelancing as a side hustle or freelance writing full time, I think it's important to set annual goals and break that down into monthly, weekly and daily goals so you have an "average target rate" to aim for.
It's also important to revisit that freelance goal throughout the year – ahem, like during 2020 during a global pandemic – to see how well you're doing and if you need to make modifications to that initial number, or if you need to kick your butt into high gear for the rest of the year.
Ready to kick your freelance writing career into high gear? Get my new e-Book 100+ Tips for Beginner Freelance Writers and learn the skills you need to build a thriving freelance business.
How Much Can Freelance Writers Make?
Here are some tips to consider when setting your freelance salary per hour, freelance daily rate, freelance weekly rate, and how to earn a six-figure freelance salary.
1. Calculate your monthly personal and business expenses.
A few years ago, I used to aim for an average of $250 a day when I was living in my Manhattan apartment. That was probably because the part-time, in-house gig I worked at offered a day rate of $250 so I wanted to make at least that when I was home freelance writing the other three days. I calculated my monthly expenses for rent, health insurance, utilities, groceries, and basic bills put me around $2,800/month that I needed to spend, so while that $250 was gross pay, I factored it was really about $175 after taxes. (Remember, your income shouldn't be your only measure of freelance success. Here are other ways to measure your success as a freelancer.)
2. Turn your day rate or weekly freelance rate into a target range.
As a full-time freelancer with goals of hitting a six-figure freelance income again this year, I've changed up my daily goals and think of my income as a monthly average or three-month average I like to hit. (Experienced freelancers often work on larger projects that have staggered payment fees so you might get paid $5,000 one week and then not paid again by that client for another few weeks.)
If my goal is to earn $100,000 gross by the end of the year, I need to earn $1923.07/week (if I don't take any weeks off). If I want to take two weeks off, that's $2,000 a week gross I need to be billing clients.
I suggest you identify a financial number that you're aiming to earn monthly or quarterly and keep an eye on that so you know when you need to work on drumming up business. When I notice that all of my freelance assignments have been paid and business is slow, I know that I need to start pitching editors ideas. (I can show you how to turn your article ideas into paid assignments in my freelance writing e-course. Enroll today!) This is an important step when factoring in how much freelance writers make per hour.
3. Determine how many hours or days you want to work.
If you want to make six figures as a freelance writer, it's possible to do, but you'll need to aim for a higher hourly rate and higher-paying assignments, or, commit to working more hours in order to reach a goal of making $100,000 as a freelance writer. I scaled my freelance business to earn a little more than half of a six-figure freelance salary by working 10 hours a week freelancing in 2020.
It pays to spend time finding higher-paying clients. Writing 500-word articles for $50 each right now? That's fine when you're a beginner freelance writer, but to hit that $2,000 a week you'll need to write 40 of them a week. I don't know about you but that's not sustainable for my fingers, hands, eyes and sanity! (If you're ready to graduate to better-paying clients, get details about my one-on-one freelance coaching services here.)
Here's how many hours freelancers work each week.
4. Factor in paying quarterly taxes for your freelance business.
Even experienced freelancers don't like to think about paying quarterly taxes, but once you're freelancing full-time it's a good idea (maybe even required). Small business owners and entrepreneurs know, it feels even more painful to have the pay the government out of money that's already been deposited into your bank than when it comes out of your check automatically. In the past, I've paid between $2,500 to $3,000 quarterly in estimated taxes.
Again, back to the numbers you need to know for your freelance business — that's nearly a week and a half of income each quarter that's just going into my "taxes" bank account. In order to earn a six-figure income, freelancers need to always be marketing – here's why.
5. Determine whether you have time for lower-paying freelance assignments.
The question of whether freelancers should ever take on lower-paying assignments is a popular one explored online, and I think it depends on your situation right now, like do you need the money because COVID-19 impacted your highest-paying clients?
It's also critical that you think about how much time you have available to work and the rate being offered. Print magazines often pay a higher rate, but the writing and editing process can take a long time, and then sometimes you don't get paid until the issue goes to print or it's officially on newsstands. This means you might not see the $3,000 check for that assignment you turned in to your editor last February until August.
I don't think beginner and intermediate freelancers should only wait for larger, higher-paying assignments unless they have a large safety savings net. Having a few steady clients with projects you get paid for monthly will  help keep you afloat during challenging times and slow seasons.
I occasionally take on lower-paying assignments if an editor comes to me with the idea or it's a topic I really want to write about and I have time. I think as an opportunity to get paid to talk to an interesting author, learn something new, or get a different clip that I'm proud to show off.
Here's how long it takes to write a 500-word article.
What's your freelance daily rate goal? Or, do you have a weekly or monthly freelance quota you try to hit? 
If you liked this post, share it using the social feeds below or email it to a friend!
Tags: freelance rates, freelance writing tips, making six figures freelancing, online course, productivity, six figure freelancing, six figure income, time management, work at home, work from home, writing rates