How I Became Successful As a Freelance Travel Writer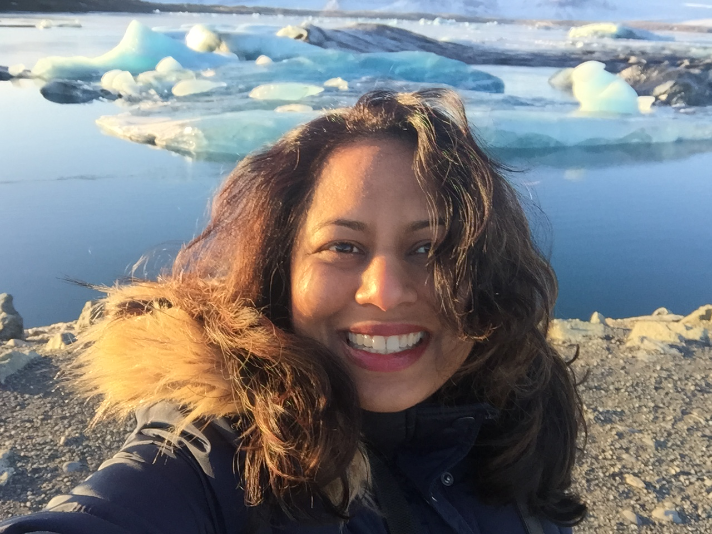 March 23, 2020
This is a guest post from freelance travel writer Lavanya Sunkara. Read more freelance writer guest posts.
Lavanya Sunkara is a NYC-based freelance writer who focuses on travel, pets, and conservation. She's visited six continents and loves writing about exciting adventures, sustainability, and lesser-known destinations. Her work has appeared in The New York Times, Architectural Digest, Fodor's, Forbes, Cruise Critic, Travel + Leisure, and USA Today among many others. Follow her adventures on Instagram @Nature_Traveler.
Tips On How to Start Freelance Travel Writing
1. How did you get started freelancing?
It's actually a funny story. I took an evening writing class at the NYU School of Professional Studies (SCPS) back in 2009 with the hope of getting at least one piece published. Through that class, I learned about Susan Shapiro, an accomplished author and writing professor at the New School who also taught out of her Greenwich Village apartment. I took her course a few times and connected with editors who spoke during classes and at free panels/events. At one event, I met with an editor from YourTango.com. It also happened to be at a time when I was nursing a broken heart. I remember sitting across from this editor and crying while pitching an essay about it. A few weeks later, my pitch was accepted. Although this was an unconventional way of getting published, I believe that those stories we tell from the heart are the most powerful and relatable.
My first essay, "Zodiac Hijack: How Astrology Ended My Otherwise-Happy Relationship," was published in July 2010. With Shapiro's mentorship, I got the momentum going and landed stories in regional magazines, and eventually published an essay in The New York Times, all in the span of a few years. I went from wishing for just one published piece to several articles in a short time. I will be celebrating my 10-year writing anniversary this summer. (Here's what freelancers say they wish they knew five or 10 years ago.)
2. Do you mind sharing some early freelance rates you earned when starting out?
While my NYT print story paid the most (close to $1,000) during my early years, I took assignments that ranged between $50 and $150 per article in the beginning. As for freelance travel assignments, the press trips sometimes were my only compensation. I did this as a way to obtain writing clips, so I could show editors that I had experience. Currently, my rates range from $250 to $1000 per story. I am still waiting for that coveted $1 per word assignment. (Here's how much freelancers are getting paid.)
3. When did you first consider freelancing full time as an option? Why?
I was in the legal field for more than a decade, and while I appreciated having a stable and well-paying job, my heart was in writing. I'd find every opportunity — lunch breaks, evenings and weekends — to write. I'd use up my four weeks of vacation to travel and write about my experiences. After saving enough money to purchase a house, my husband and I decided it was time for me to pursue my passion full-time.
So, I quit my day job in 2017 and embarked on the wildest and most exciting job I've ever had. It wasn't easy at first, and I had to go to therapy (and still do), to transition from having a desk job to being a freelancer who is always hustling. There's a lot of anxiety around obtaining and keeping clients and getting desired trips. But, it's been so much fun and I found a great community of writers (most of whom happen to be women), and I absolutely love it. (Fun fact: Diana Kelly Levey and I met on a press trip five years ago.)
4. What are the challenges freelance travel writers face these days when trying to earn a living writing?
The biggest challenge is finding more regular clients. It's great to have a piece published in a top outlet (don't get me wrong, I love the rush of seeing my name in a major publication), but I value clients that provide repeat work. The hustle becomes a bit more bearable once you have a few regular clients.
5. What did you wish you knew about freelancing before you took the leap to do this full time?
I knew going into it that it wasn't easy, but what I didn't realize was how supportive the writing community would be and how much joy the whole experience would bring me. Had I known that, I probably would have left my job a long time ago.
6. Is it possible for a beginner to earn a living as a freelance travel writer these days?
Earning a decent living is definitely doable, but that involves constantly writing, pitching, networking, and, of course, being on the road. But a lot of writers I know don't necessarily do it for the money (although it can be made!); they do it because they love traveling and they like making a positive difference. (Here are money questions to ask yourself before going full-time freelance.)
There are definitely those who supplement their travel writing income with content marketing, copywriting, editing, or writing on topics such as finance, health, legal, etc.; earning a living exclusively as a travel writer is hard. My other passion is writing about pets, and a percentage of my income comes from that. A travel writer teacher I had at Mediabistro said, "you are a writer who happens to write about travel, not a travel writer", and that stuck with me. I can write about anything I want, from cars and sports to politics and health.
7. What is your favorite part of freelancing?
I love being able to set my own schedule and working from the comfort of my couch with snoozing dogs in the room. It's especially appealing when it's snowing or raining. When the sun is out, I love having the flexibility to run errands and walk the dogs. I also cherish being able to take a nap after finishing an especially tiring article (self care is important in this business).
8. What is the most challenging part of running a full-time freelance business and making this work?
I sometimes find it difficult to stay positive. Whenever there's a lull in trip invites or work is slow, I start to worry, thinking that it will stay like that forever and that my career is over. But nothing is permanent and those thoughts are irrational. It's just the ebb and flow that happens in almost every part of life. There are good days and bad days. Once I was able to accept that, it became a bit easier to stay focused and optimistic.
9. What do you do to maintain a steady flow of work?
I am constantly networking — reaching out to people in the PR and tourism industries, updating them about my publications, attending as many events as possible, seeking help from fellow writers, and also supporting them. Shapiro always emphasized publishing karma — you help someone out and you will get good energy in return.
Also, I try my hardest to never miss a deadline and editors appreciate me for it. Being professional and friendly on press trips goes a long way when it comes to being successful as a travel writer.
I find that taking the time to pitch is important in keeping me challenged and obtaining more clients (you simply never know when you might lose a client). One of my freelance marketing strategies was starting "Pitch Days" this year, where I select a day in the week (either Tuesday or Thursday) and send out as many pitches as I can. If I am really busy, I make it a point to send at least one pitch a week (especially to my dream publications). That way, I feel good about doing something to better my career.
10. Do you belong to any professional organizations? Do you find them to be helpful?
Yes, I highly recommend joining an organization like SATW (Society of American Travel Writers) and attending their annual conferences. I made friends and met with several editors who took my work. Belonging to the organization also gave me a sense of community because everyone is so friendly and welcoming.
11. Is there anything else you think is the key to your success as a freelancer?
Always, always follow through on your promise to deliver. Trust goes a long way in this industry. If you are trusted with producing excellent content and you do so in a timely manner, you are golden.
Maintain a spreadsheet of all of your assignments; keep track of the amount per article and update it with which ones have been paid, so it becomes easier to track down payments and do your taxes.
Another tidbit: work in Google Drive to access your work on the go. It helps having everything in one place so you can search your notes, invoices, or pitches you've sent. Most importantly, be grateful. It's such a privilege to be able to see the world and write about it.
Tags: freelance success, freelance writing, freelance writing advice, freelance writing course, freelance writing tips, freelancing, full time freelance, guest post, six figure income, travel writing, writing advice, writing tips