How I Got Started As a Freelance Nutrition Writer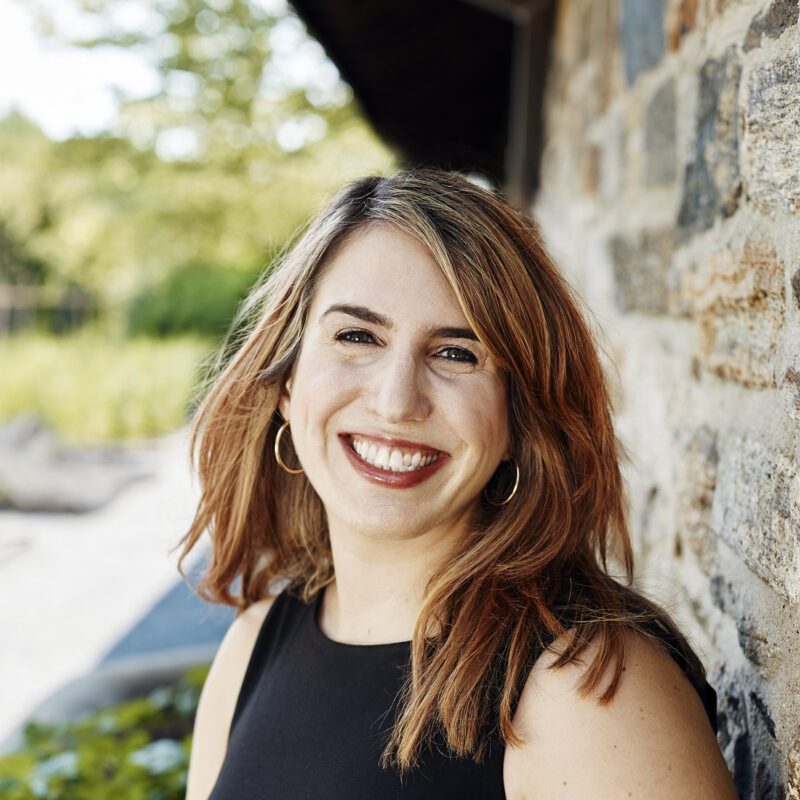 September 11, 2022
This is a guest post from freelance nutrition writer, Amy Gorin. Read more freelance writer guest posts.
Amy Gorin, MS, RD, is a nutrition expert and freelance nutrition writer in Connecticut. She is a media spokesperson, nutrition expert, freelance writer and recipe developer. Follow her on Twitter at @AmyGorin, Instagram @AmyDGorin and Pinterest.
How to Launch a Nutrition Writing Career
1. How did you get started freelancing as a nutrition writer? Did you start out as a writer and editor first and then get your nutrition degree?
Oh gosh, you're making me feel old! I wrote my first freelance article back in college, probably 2003. I started freelancing as a way to gain editorial experience—I was really fortunate in that one of the very first magazine articles I wrote was for one of the inaugural issues of Women's Health! Then, when I was working as a full-time magazine editor, I used freelancing as a way to both keep my foot in the writing game and also to earn supplemental income. Later, after I became a registered dietitian nutritionist (RDN) and started my own nutrition writing business, it was a natural transition. (Look to these article pitch examples to land your first freelance gig.)
2. Do you mind sharing some early rates you earned when starting out writing? How does that compare to now?
Nutrition writing rates and freelance writing magazine rates have really changed. For one of those early magazine articles I wrote, I was paid $2 a word for a department piece. The fee was a little higher because there was a rush turnaround on it. Nowadays, everything is a rush and nutrition writing rates are typically a lot less for web pieces! (To get the rate you deserve, steal these negotiation tactics.)
3. When did you first consider working for yourself full time as an option? Why?
For about seven of my eight or so years as a magazine editor, I was going back to school at night to become an RDN. I suppose I was always thinking about working for myself as a freelance nutrition writer as the end game, but I didn't have a timeline. In fact, when I left my last full-time editor job—I had to leave because the remainder of my school was full time—I talked with my editor-in-chief about coming back to the publication after I was done with school. But when I was done, I had an itch to try my hand at working for myself as a freelance dietitian and starting my own business. I figured I could always go and get a staff job if it didn't work out. But I never looked back. (Check out these freelancer FAQs before you make the career leap.)
4. Did you have any reservations about doing freelance nutrition writing full time?
None at all! Except I will say that freelance writing is only part of what I do. For me, it's essential to have a mix of work—not only so I have multiple revenue sources but also so that I get my hands in lots of different types of work. I call this my "pie," which includes freelance nutrition writing, seeing nutrition clients, consulting brands, and more. (That's not the only freelance writing tip to keep in mind.)
5. Do you still have the same fears/apprehensions or have new ones cropped up?
The first week I was out on my own, I felt so lonely. Then I quickly realized that I know so many people who are on their own like me. So I created a virtual network of "coworkers"—and often meet up in person with these people in real life—and don't feel lonely at all!
6. What did you wish you knew about working for yourself as a freelance dietitian before you did this full time?
Read your contracts in detail before you sign them! I'm embarrassed to say that I didn't fully digest those early contracts. Now, a good chunk of my time is spent reviewing contracts and negotiating their terms.
7. What is the most challenging part of freelancing full time as a nutrition writer and working for yourself?
I'd say it's balancing the fun of the projects I'm working on with the necessity of the administrative side. There are so many admin tasks to complete when you run your own business, and I have to set aside time to do these tasks. (By the way, you can grow your business in just 15 minutes.)
8. What do you do to maintain a steady flow of paid freelance work?
I make a million calendar reminders! The minute I submit a story pitch or a business proposal, I put a reminder in my calendar to follow up in a few weeks. The minute I get a story assignment for an outlet, I add a calendar reminder to pitch additional story ideas. This way, there's never a lag.
9. Is there anything else you think is the key to your success as a freelancer and small business owner? 
A big part of success in any business is networking, and being successful as a freelancer and a media freelance dietitian is no different. If I can't take on a client or a project, I refer out to someone in my network—and work comes back to me the same way. So I make sure to not only stay in touch with my colleagues but also to attend networking events and conferences.
I even now co-run a media training e-course for health professionals to help them navigate all things in the media expert world, from landing media interviews to understanding and negotiating those confusing contracts!"
Tags: freelance rates, freelance success, freelance writer, freelance writing tips, freelancing, full time freelance, guest post, making six figures freelancing, six figure income