3 Time-Management Mistakes Freelance Writers Make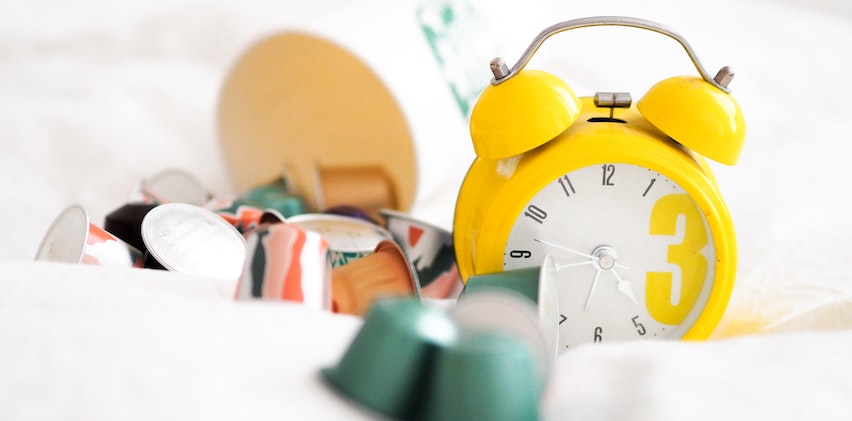 February 15, 2020
When you're new to freelancing, you might be tempted to say yes to every assignment that comes your way, especially if you just experienced one of those notorious 'famine' times.
While it's great to take on a lot of new work, I suggest you leave a little bit of time in your schedule for these three factors that can drain your time so you don't wreck your workflow and productivity. Don't make these mistakes when pricing your work.
Experienced freelancers can be guilty of making these time-management mistakes, too. Hopefully, the longer you freelance, the better you'll get at refining your most efficient process. (To earn more money, you'll want to check out these freelance writing tips too.)
Time-Management Mistakes to Avoid
1. You didn't factor time in your schedule for paperwork.
This is one of the many reasons why having repeat clients helps your business make more money. Getting "set up" with a new client can take up to an hour or more when you factor in downloading the contract, reading it, signing it, scanning every single page of an 8-page writer's agreement (yes, this happens), then filling out direct deposit forms, W-9s, and more. This can take up to 30 minutes. Then, remember to factor in "chasing down invoices" time later when you're waiting for payments. (Wondering how to land clients in the first place? Check out how to write an article pitch.)
2. You forgot to leave time in your schedule for revisions.
When you have a ton of work to do because you're juggling multiple clients (congrats!), you might think that once you send your assignment off to the editor, it's complete, and you can keep charging ahead on your next deadlines. It's not. Depending on the client, you might get edits and questions back within a few days, or even a few months later (like when you're on vacation—I'm not kidding). These edits and revision might require more research, new interviews, confirming quote changes to your sources, or restructuring the piece. Some inexperienced editors don't know what they want an article to look like until you turn it in and it doesn't read how they thought it would. Usually, more experienced editors do a great job of explaining what they want the article to involve (word count, number of interviews, research, sidebars, subheds, etc.). Working on edits for an article should be expected. Don't take it personally. (Read this freelance FAQ.)
Your editor is (hopefully) trying to make your article be the best it can be, for their audience and for your piece. I suggest first trying to clarify the assignment details before you turn it in, and then to leave a little bit of time in your schedule for revising your work. Chances are, if you just sent off about 10 articles or projects to your clients this week, you'll need to rework or dedicate more time to at least five of them, in my experience. When you're super slammed, this can make you feel stressed. You might want to steal these time-management tips from ridiculously organized teen athletes.
3. You didn't factor in time for the "unexpected."
While you might have an idea in mind of who you are going to interview and when, that timing might not work with your sources' schedules. I suggest spending time researching who you want to use in your article soon after you get the assignment. That way, you can reach out quickly and have some leeway for follow-up emails, allowing time if they are traveling, or, they might not be able to help with your article because they are too busy. Then you're back at square one finding a new source.
Last year my laptop crashed and it was out of commission with Apple for four days. (FOUR DAYS!) I was glad I backed my work up into the cloud and wasn't on a crazy deadline. This is an extreme example, but when I write feature-length articles for Pro EMS magazine, a B2B publication for FDNY EMS workers, I need about four weeks to work on my article. Sometimes, I don't get to conduct a few of the interviews for a while because I spend a decent amount of time trying to set up and reschedule interviews with FDNY members and chiefs. That's not their fault, they're saving lives and dealing with daily disasters in NYC. But I've learned from working on several of the FDNY Foundation's magazines and books that I should try to get interviews done as soon as possible—because any number of things can happen that'll push back our time on the phone. Give yourself some extra time to work on your article before the deadline whenever you can. Here's how much time freelancers should spend researching articles. (Want to score feature stories like those I do with the FDNY Foundation? Study these article pitch examples.)
While you should still take on as many assignments as you want to work on, I suggest allowing time in your schedule for these factors that you may not expect to seize up your work hours. You'll be less stressed and will do a better job of managing your time. Here's how many hours freelancers work.
Get more in-depth freelance writing advice to help you make more money in less time when you sign up for my course "Get Paid to Write" on Teachable.