Did You Achieve Your Annual Goals?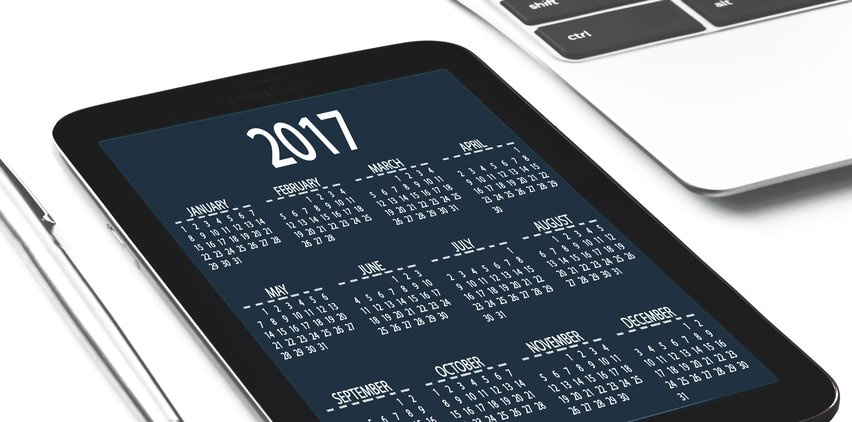 December 20, 2017
Thinking about next year's freelance writing business goals yet?
Since it's December 20th, I feel like my response should be a resounding "Yes!" but it's more like a lukewarm "kinda."
I've received a lot of rah-rah emails about how to set bigger, loftier, and more strategic business goals for 2018. And while I find them encouraging, I'm still trying to wrap up 2017 and figure out how I did.
I need to look back and evaluate how I did in 2017 in order to set new—yet achievable—freelance writing goals and business goals for 2018. If you've already got this part of your 2018 business plan nailed down, kudos to you!
I haven't had a ton of time to look back and crunch all of my numbers from this year to see if I did "better" or "worse" than the year before.
But, I also don't measure my freelance business' "success" solely on how much money I made. You might find that this is true for you, too. Or, if you don't do this already, you might find that it helps you remember that you accomplished a lot in the past year–and you got outside your comfort zone–even if you didn't hit your financial target.
Here are different types of goals I set for myself and my business in 2017 that I did reach. Feel free to borrow some of these if they suit your needs and desires as well.
Learn new skills.
I learned AWeber email marketing tools in order to share this blog each week and tried MailChimp for a client's email copywriting. I launched my Facebook business page Diana Kelly Writer and learned how to create Facebook ads.
Launch a freelance writing online course.
I created and built the freelance writing e-course "Get Paid to Write" on Teachable's platform. It took me all summer but was fun, fulfilling, and I love being a freelance writing coach and instructor.
Set online course business goals.
I set a goal of having at least 10 students in my freelance writing course by the third month and reached that by the second month!
Post more on social.
While "more" is very relative, I tried to schedule posts on Sunday nights when I remembered, and update Twitter (@DianaKelly) and Google+ throughout the week. I'm also updating Instagram and Pinterest a few more times a week than I did the year before. Hey, some progress is better than no progress! Next year, it would be smart to calculate my social following on my networks and set goals to increase those by a certain percentage. (Here's how freelancers can use social media to get ahead.)
Update my portfolio on Contently and Skyword regularly.
This sometimes helps me get new clients so it's worthwhile to spend 15 minutes doing this. Updating my LinkedIn profile helps me pop up in their search fields often, too.
Blog weekly!
This has been one of the toughest challenges but I've enjoyed blogging about freelance writing more than I thought I would have. I only missed one week (when my laptop crashed) since I started in July.
Be better at tracking write-offs.
I finally got a credit card that I only use for my business and I update an Excel sheet a few times a week with business expenses. This helps make my life easier during tax time!
Write for new clients and brands.
I set a goal to write for one new print publication and added two this year. Here are a few new clients and brands I worked for this year: Cynosure, MyLAB Box, Centennial Health Publishing magazines, Cafemom.com, Philips, FSAStore.com, Alex and Ani, USAToday.com, Reviewed.com, Westfield Area magazine, Nike Training Club app, FoxNews Health, and LeanFit. I have a few more lined up for the new year—including another book project for the FDNY Foundation.
Here are 5 tips to make more money freelance writing this year.
Read at least two books a month.
I aim for at least one nonfiction monthly and I try to keep track on Goodreads. Here are some of my favorite books for freelance writers.
Once I finish up 2017's deadlines, I'll start planning next year's business and personal goals and share them with you.
What do you want to achieve next year? Do you want to become a published, paid writer? Let me know how I can help you!
Tags: article ideas, content strategy, freelance writer, freelance writing course