5 Ways to Invest in Yourself without Spending a Ton of Money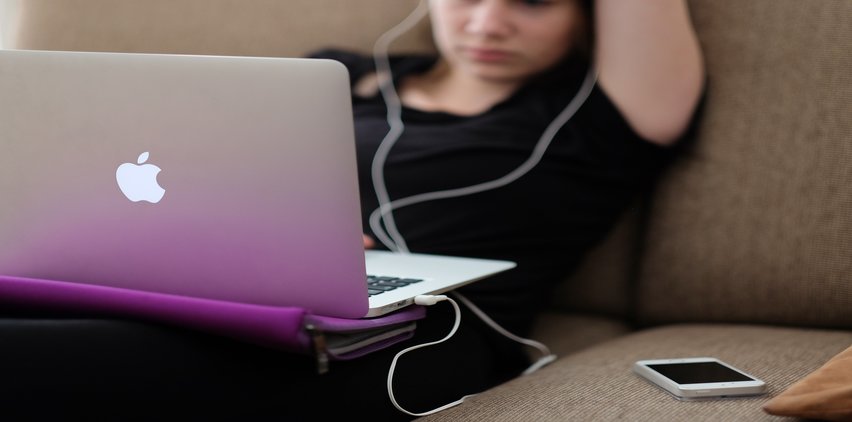 August 20, 2018
When you're a freelance writer, it can be difficult to spend money on yourself in a way that will ultimately benefit you (the boss) and your business in the long run. I've been there and underestand that when the assignments aren't rolling in, your cash flow might be a little tight to spend on the business. But, as many of us have heard before—you have to spend money to make money.
Since I'm my sixth year of full-time freelance writing and my twelfth year of freelancing writing as a side hustle, I decided I needed to learn new skills and open myself up to new experiences that may help me learn and grow as a freelance writer, freelance content marketing writer, and an entrepreneur running a business freelance writing course and coaching business.
In order to make time for skills development, it requires changes to my routine, putting forth new efforts, scaling back some spending, as well as pushing myself out of my comfort zone, and spending money to learn and grow my business.
Why Freelancers Need to Spend Money to Make Money
Here are some steps I took to invest in myself that already paying off with a good ROI (return on investment). I think some of these freelance business tips could help you grow your freelance writing business as well.
Invest in learning through courses and coaching.
If you wanted to improve your golf game or take tennis to the next level, you'd hire a coach, right? The same goes for business, including freelancers. Before I designed and wrote my "Get Paid to Write" e-course for freelance writers, I took an online course on Teachable "How to Create an Online Course" from an author, Yuwanda Black, whose book I enjoyed reading, The Ultimate Freelancer's Guidebook. I also took a Udemy course on freelance writing to see what competitors were offering and how I'd set myself apart (like by bringing my on-staff editorial experiences and offering personalized help with each student's pitch). I should also note that I've previously taken two Mediabistro courses on magazine writing and editing as well as freelance courses offered by Ed2010. This year I signed up for a course on how to create Facebook ads and I'm working on getting my Google Analytics certification. (I could do better with setting aside time for that.)  (I also now offer coaching services for freelancers. If you want some one-on-one help, reach out!)
Join a group of like-minded freelancers.
Last year I applied to the American Society of Journalists and Authors (ASJA) and was accepted. It's a group of writers, authors, journalists, freelance writers, content marketers, and people similar to me (and you!). It cost me $25 for the application fee and $285 for the one-year membership. It comes with access to their members-only section, where writers discuss freelance paychecks, share information about clients, 'pitches that worked' and forums with challenges and hives chock-full of information. I've already gotten tips about new clients, better-paying clients, job leads, productivity tips on the forums, and there are a ton of additional resources available that I haven't even made time to dive into. To me, this information and access have been worth it.
Attend an industry conference.
Shortly after getting accepted into ASJA last year, I attended their annual conference in New York City this May. I attended interesting sessions on topics like "how to make more money in your sleep," discussions on rates, social media advice from pros, content marketing strategies, authors, as well as hearing from editors at magazines and newspapers about the types of pitches that turn into paid assignments. One of the biggest "sells" for this conference is that writers get to set up one-on-one sessions with a number of editors from around the country. I connected with some editors after the conference and received $1,350 worth of assignments. It cost me $269 to register for one day of the conference as an ASJA member. Between this fee and my membership fee, I've already earned back the money I put out.
I also had the opportunity to recently attend the SheKnows BlogHer 2018 conference as an influencer (so I didn't have to pay) and got a ton of great tips and information about social media, enhancing my website, and new clients to reach out to, as well as blog topic ideas. I had to cram in all of my freelance writing work in on early mornings, evenings and weekends to make these conferences happen but they were worth the effort. This year, I booked tickets to attend the Digital Summit in Philadelphia to hone my marketing skills and listen to marketing gurus like Seth Godin speak. Win!
Listen and learn skills.
Lynda is an online learning platform through LinkedIn that I've heard great things about through my Masthead Media editor friends. It's on my to-do list to try out this fall. A free resource offered through the U.S. Small Business Administration (SBA), SCORE, is a network of small business owners and mentors. They have live and recorded webinars on topics relevant to small business owners, entrepreneurs, and freelancers. (I listened to this one on popular business entities while working through emails one day.) This article on Inc.com covers more places where you can learn leadership skills for free online.
Read books in your niche.
I had the opportunity to purchase a book by a blogger whose work I admire, Jennifer Goforth Gregory, The Freelance Content Marketing Writer while at the ASJA conference for only $10! She is an experienced content marketing writer which is a type of freelance writing I enjoy and want to learn more about for my business. I'm still working my way through the book, but learned a lot in the first chapters and am happy I have a paperback resource that will help me with strategy and lessons learned. Here are more books for freelance writers to read.
Like these freelance writing tips? Subscribe to my newsletter to get more freelance writing advice sent to your inbox weekly.
Tags: content marketing, content strategy, freelance course, freelance writing advice, how to make more money, six figure income, time management, work at home, work from home, writing tips