4 Best Low-Sugar Smoothies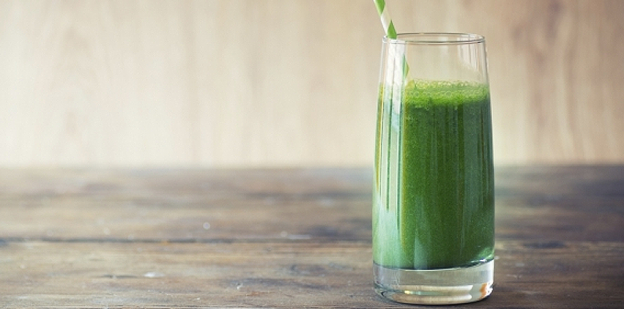 June 1, 2014 | Categories: Health
Smoothies can be a health-conscious person's best friend, and, if they're wholesome recipes made from real fruits and nutritious ingredients, they can also be a great meal, snack, or beverage for people with diabetes, prediabetes or anyone who's trying to watch their sugar intake.
"One of the most important things a person with diabetes can do is spread healthy, wholesome carbohydrates—like whole grains, fruits, veggies, and legumes—evenly throughout their meals," says Tammy Lakatos Shames, RD, CDN and twin sister Lyssie Lakatos, RD, CDN, authors of The Nutrition Twin's Veggie Cure.  Here are some of the best smoothies for diabetics.
Avocado, Kale, and Green Apple Smoothie
This green-themed smoothie from The Nutrition Twins uses avocados, which pack in over 21 vitamins and minerals (as well as healthy fats), fiber-rich green apples, antioxidant-packed green tea, and spinach or kale to detoxify the liver.
Yields: 2 servings
Ingredients
½ cup apple juice
1 cup green tea
½ cup nonfat Greek yogurt
2 cups stemmed and chopped spinach (or kale)
1 Granny Smith apple—unpeeled, cored, and chopped
1/4 avocado, chopped
Instructions:
1. Combine the apple juice, tea, spinach, apple, yogurt and avocado in a blender and puree until smooth, about 1-2 minutes.
2. Add water (if necessary) as you're blending to reach desired thickness of smoothie.
3. Make sure all fruits and veggies are pureed completely before serving.
Nutrition Facts Per Serving:
Calories: 195
Fat: 4 grams fat
Protein: 8 grams
Carbohydrates: 35 grams
Fiber: 5 grams
Read the full article on HealthAdvisor.com.