8 Healthy Snacks to Keep at Your Office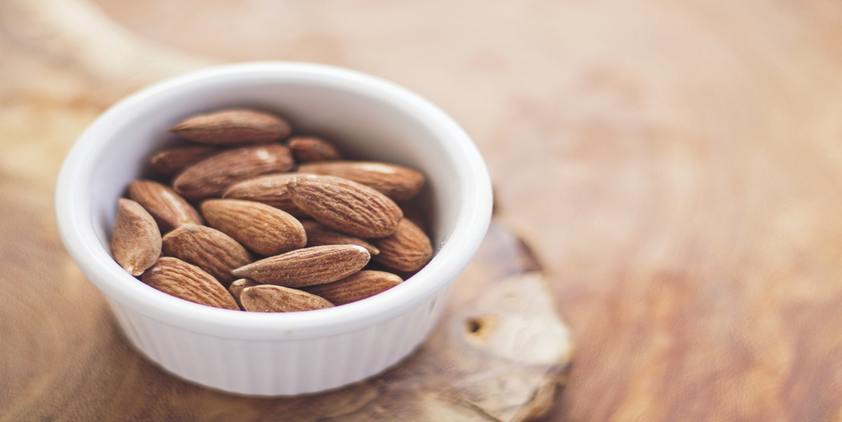 November 28, 2018 | Categories: Health, Others
As a kid, snack time was always something to look forward to—usually because it meant fruit snacks, granola bars, or salty chips. Snacks equaled fun.
If that's the remained a constant through adulthood, it's time to make some adjustments to your diet. Noshing on snacks that have little to no nutritional value when you're trying to maintain a lean physique won't do you any favors.
When you're at work, you should have a snack to help keep energy levels highand prevent you from overindulging at your next meal. The right snack can also help you power through your workout, concentrate during meetings, and keep your blood sugar levels stable. Also snack on these 10 nutritionist-approved snacks.
Here are the best snacks to pack for work. Some are shelf stable and will be fine stashed in your desk. Others should be refrigerated for maximum freshness.
Plan to have one snack mid-morning, at least an hour or two before lunch, then another mid-afternoon when energy lags and you're more likely to need a boost.
Urban Remedy Sour Cream & Chive Zucchini Chips
It's probably been a while since you indulged in a sour cream and onion chip. Doesn't mean that craving doesn't kick in now and then. If you're missing that flavor, check out Urban Remedy's Sour Cream & Chive Zucchini Chips. Sure, they're not the same as a potato chip, but the zucchini crisps are a low-carb snack that truly satisfy. If you eat the entire bag (two suggested serving sizes), you won't have snacker's remorse. It's 240 calories per bag with 10 grams of protein, 20 grams of carbohydrates, and only 8 grams of sugar.
Chef's Cut Real Jerky Co. Snack Sticks
Jerky's a high-protein, portable snack that hits the spot when you're hungry. But not all jerky's created equally. Chef's Cut's snack sticks stand out for their high-quality meat. They were created by a chef who wanted better cuts, and you can taste the difference. An original smokehouse beef and pork stick contains 100 calories, 7 grams of fat, 8 grams of protein, 1 gram of sugar, and 2 grams of carbs.
Dang Sticky Rice Chips
When you're looking for a savory snack that delivers crunch, Dang's Aged Cheddar Sticky Rice chips are just the ticket. They have 30 percent less fat than regular potato chips, are lower in sodium, and GMO-free. Enjoy them on their own or pair the chips with a mozzarella string cheese and a piece of fruit for a balanced snack. You get 21 chips in a serving (3.5 in a bag) with 2 grams of protein, 6 grams of fat, and 19 grams of carbs. They're available in 3.5-ounce family size for $3.99 at Target, Whole Foods, and Kroger.
RXBar Vanilla Almond Butter
While you've probably noshed on RXBar's line of protein bars, you need to grab their newest snack: nut butter packs. As always, the ingredient list is minimal. Vanilla Almond Butter is made with egg whites, dates, almonds, vanilla beans, and coconut oil, coming in at 190 calories. It's perfectly sweet and irresistible on its own or paired with apples, bananas, or oatmeal. Each squeeze pack has 9 grams of protein to satisfy hunger. Also try Honey Cinnamon Peanut Butter or plain Almond Butter and Peanut Butter. You're gonna want to squeeze and smear these on everything.
Wholly Guacamole Snack Cups
Take a five-minute snack break and pretend you're at a party instead of work when you tuck into Wholly Guacamole Snack Cups. This guac-and-chips combo allows you to feel like you're having an indulgent snack (you kind of are), but you're also getting a solid source of heart-healthy fats. We like that these 100-calorie cups are made with high-quality ingredients and don't have preservatives or artificial flavors. They're available in classic (mild), homestyle (medium), or spicy (hot). If you have trouble sticking to recommended serving sizes—about two tablespoons—these little pods are a great way to enjoy a snack without overdoing it. If you're feeling particularly virtuous, you could skip the chips and dunk veggies instead.
Organic Valley String Cheese
What would a snacking article be without a cheese suggestion? We recommend Organic Valley's Cheddar Snack sticks for their convenient, ready-to-go packs made with organic ingredients. Organic Valley's products are free from antibiotics, synthetic hormones, toxic pesticides, or GMOs. The Organic Valley Medium Cheddar Snack Sticks have five grams of protein in an 80-calorie, mild-flavored cheese stick. They'll pair perfectly with veggies, fruit, or a crunchy snack. Find them nationwide in a six-pack bag in your grocer's dairy section.
Perfect Bar
Sure, marketing a bar as a "Perfect Bar" is a marketing ploy meant to sway you—but we're sold. A Perfect Bar must be kept refrigerated for optimal texture and flavor, but it can stay fresh for a week out of the fridge. Each bar is made with 20 nutrient-dense superfoods (fruits, vegetables, seeds, and oils), high-quality ingredients (like freshly ground peanut, almond, or cashew butters and organic honey). The bars are an excellent source of whole food protein—no whey or soy proteins included—and up to 17 grams of protein in their peanut butter versions. You'll find some of the 13 flavors in your grocer's fridge or you can order them online.
Sejoyia Coco-Thins Cashew Cookies, Chocolate
These cookies recently won the "Best New Sweet Snack" at Expo West (a packaged foods convention of sorts) and for good reason. The Coco-Thins Cashew Chocolate cookies are made with simple ingredients: coconut, cassava flour, cocoa, coconut sugar, sea salt, and cashews. That's it! You can also enjoy eight—yes, eight—crispy cookies for a serving size that's only 150 calories. They're sold in major retailers including Walmart, Safeway, Kroger, Harris Teeter, Costco, Whole Foods Market, and Sprouts. Or you can order through Thrive Market online.
Read the full article on Men's Journal.