Do People Who Live Alone Have Poor Eating Habits?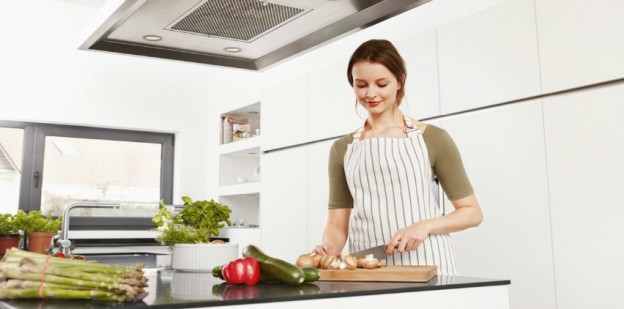 April 25, 2016 | Categories: Weight Loss & Nutrition
Those of us who live by ourselves might not be eating as healthy as we could. While research from the Queensland University of Technology in Brisbane, Australia, shows that people who live alone are more likely to have poorer diets, eating solo doesn't have to mean a lifetime of bad eating habits. The study found a lack of cooking skills, high food costs, and low motivation to prep food were the biggest reasons solo diners ate poorly.
But there are plenty of perks to dining alone: You have to please only your own palate. (And if you're sticking to a healthy-eating plan, you don't have to worry about someone else bringing junk food into your home.) "Prepare what you like and what fits into your diet," says Kristen F. Gradney, R.D., a nutritionist based in Louisiana. Buying already prepped items (think peeled, chopped butternut squash or shaved brussels sprouts) can also be convenient and cost-effective. Living alone can actually mean less cooking, too! Prepare vegetables and sides in bulk and then freeze in small portions, so you can have plenty of healthy options ready any day of the week.
This article first appeared in the March/April 2016 issue of Muscle & Fitness Hers magazine.
Read the full article on MuscleAndFitness.com.