Healthier Swaps at Fast Food Restaurants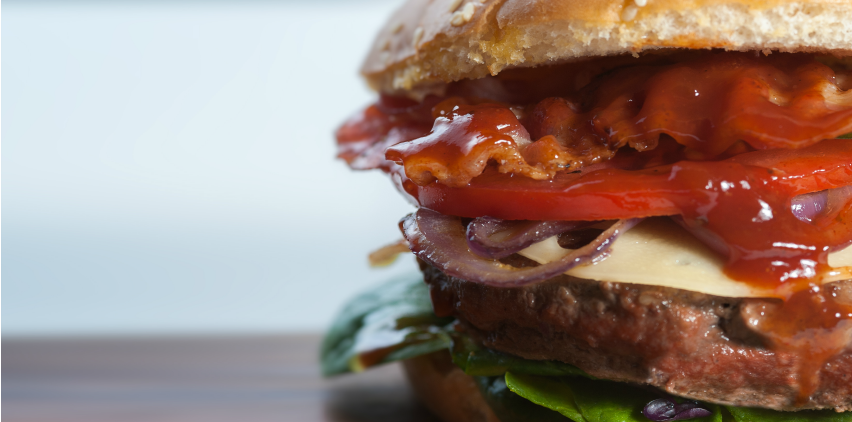 September 4, 2017 | Categories: Weight Loss & Nutrition
Dining out on the run? Here, we unmask fast food menu items that aren't as healthy as you think, and learn which better-for-you swaps to order instead. We talked to Mexican and American registered dietician Marina Chaparro, Academy of Nutrition and Dietetics Spokesperson, for her recommendations on healthier swaps to enjoy when you're picking up fast food meals in a hurry. Here's what to skip and what to eat at five popular fast food restaurants this season. (Writer's note: Get the latest nutrition information at the brands' websites.)
CHIPOTLE
When you're craving Mexican, Chipotle can seem like a healthy option with their fresh ingredients. But one of the unhealthiest menu items is the Steak Burrito with black beans, rice, cheese, sour cream, and roasted chili corn salsa. It has a whopping 1,115 calories, 41 grams of fat, 15 grams of saturated fat and 2,695mg of sodium!
14 Portion Control Tips to Help You Lose Weight Fast
Healthy swap: Order three soft corn tortilla tacos with steak, lettuce, and red tomato salsa for a meal that's 445 calories, 6.5 grams of fat, and 2 grams of saturated fat. Top with healthy ingredients like lettuce, tomato, and fresh salsa verde in place of sour cream and cheese, suggests Chaparro.
STARBUCKS
If the best part of fall for you is a Starbucks Pumpkin Spice Latte, know what you're in for before you make this high-calorie treat a daily habit. A Starbucks Pumpkin Spice Latte Venti (with 2% milk and whipped cream) contains 470 calories, 15 grams of fat, and 10 grams of saturated fat.
Healthy swap: If you want a hot seasonal treat, try a Skinny Peppermint Mocha Grande with non-fat milk. It contains 130 calories and 1.5 grams of fat. "Choose non-fat milk as well as sugar-free syrups to cut back on calories and fat," says Chaparro. If you really can't live without the Pumpkin Spice Latte, she suggests ordering a tall version with non-fat milk, skipping the whipped cream, and sprinkling cinnamon on top.
MCDONALD'S
While the Southwest Crispy Chicken McWrap sounds healthy because it's a wrap, it contains 670 calories, 33 grams of fat, and 8 grams of saturated fat.
Healthy swap: You're better off ordering a McDonald's Cheeseburger that contains 300 calories and 12 grams of fat. Another good choice is the Honey Mustard Grilled Snack Wrap, which is a smaller version with grilled chicken that only contains 250 calories, 8 grams of fat, and 3.5 grams of saturated fat. Choose water or a calorie-free drink to save calories.
TACO BELL
You might have thought ordering Taco Bell's Fiesta Taco Salad with Beef would help you stick to your healthy eating plan because it's a salad, but that large fried tortilla, rice, and tons of toppings quickly tacks on plenty of calories and fat. This salad has 780 calories, 42 grams of fat, and 10 grams saturated fat, not to mention 1,590mg of sodium.
Healthy swap: A better option would be to have Gordita Chicken Supreme, which has 270 calories, 9 grams of fat, and 3.5 grams of saturated fat. Add flavor with low-calorie salsas like green tomatillo sauce or salsa verde.
SUBWAY
While Subway is known for being one of the healthiest fast food chains, you still need to know how to make savvy choices when ordering. You might want to warm up with Subway's Chili con Carne Soup as part of your meal, but it contains 350 calories, 24 grams of fat, and 10 grams of saturated in a one-cup serving, says Chaparro. "There's really nothing healthy about this soup," she says.
Healthy swap: Order the Minestrone Soup instead, which only contains 90 calories and one gram of fat. Creamier soups tend to have more calories and fat than tomato-based or broth-based soups. Also be aware that many of Subway's hot subs tend to be higher in calories and fat due to melted cheeses and toppings like bacon, says Chaparro.
See the full article as it appeared in October 2014 issue of Latina magazine.