Heart-Pumping Workout Routines You Can Listen to On Your Run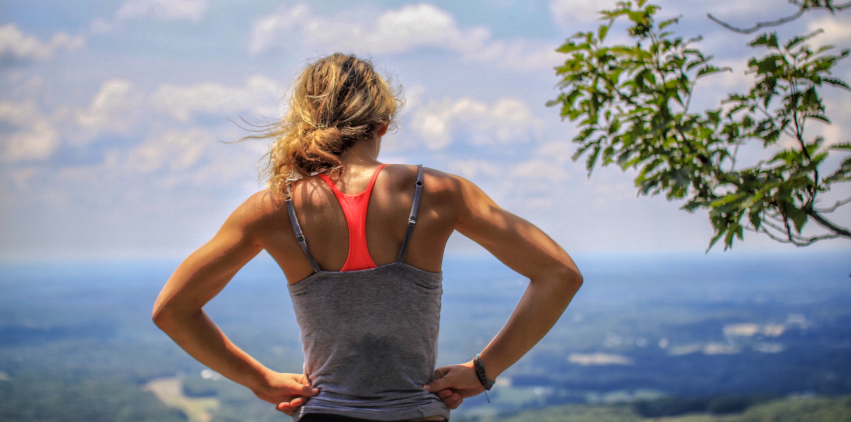 August 21, 2019 | Categories: Fitness
Wondering whether Fitbit Ionic: adidas edition is right for you? If you're a runner—or just serious about staying fit—kick your legs up for a second and keep reading. Because in addition to offering a signature two-toned breathable sport band and custom Adidas-designed clock faces inspired by the iconic race bib, Fitbit Ionic: adidas edition also comes preloaded with the adidas Train app, a unique coaching experience aimed at helping to improve form, power, and speed.
The adidas Train app consists of six cross-training workouts that were created in collaboration with performance experts at adidas and are exclusive to Fitbit Ionic: adidas edition, meaning you won't find them on any other platform or device. Each one—from a leg-loosening dynamic warm up to a metabolism-revving interval routine—provides on-screen step-by-step instruction on how to do each move.
Not sure whether you need to cross-train? Consider this: A 2016 meta-analysis of five studies that looked at the effects of strength training on highly trained runners found that doing low- to high-intensity resistance and plyometric exercises two to three times a week for at least two months helped improve running economy—which is a fancy way of saying the competitive runners' bodies required less oxygen to go the same speed.
And, if you often find yourself on the sidelines, another 2013 meta-analysis found strength training to be one of the best ways to stay running strong; it reduced acute injuries to less than one-third and overuse injuries by almost one-half.
Sold? Get a sneak peak of the workouts below.
Energizing Workouts to Amp Up Your Daily Runs
Each adidas Train app workout is designed to help runners and athletes of all levels get fitter, faster, and more agile. Not runner? Not a problem. All of the exercises are based around foundational movements that translate across sports and everyday life activities.
Workouts range from five to 15 minutes and can be completed within 50 minutes, done individually, in addition to a run, or in various combinations, depending on your goals.
PRE-AND POST-RUN SESSIONS
These warm-up and recovery exercises are meant to be done before or after a run, workout, or trip to the gym.
Dynamic Warm Up
You know better than to leave your front door and start sprinting down the block, but how often do you actually warm up? This dynamic routine will help raise your body temperature and get your body ready to work.
Post Run Stretch
Even if you never skip a stretch after your run, are you executing each stretch properly and for the recommended amount of time? Ensure proper recovery with this fast and easy cooldown.
STANDALONE WORKOUTS
Do these challenging, higher-intensity workouts whenever you'd like—just be sure to properly recover between each one.
Metabolic Workout
This interval-training workout will help you increase your speed and boost your metabolism by combining bursts of intense movement followed by moments of recovery. Research shows that high-intensity interval training is more effective at reducing belly fat better than other types of exercise.
Strong Strides
Add strength-building exercises to your run with this workout for stronger, faster legs that will carry you across the finish line.
Read the full article on Fitbit.