Spice Up Your Business Wardrobe with These Style Tips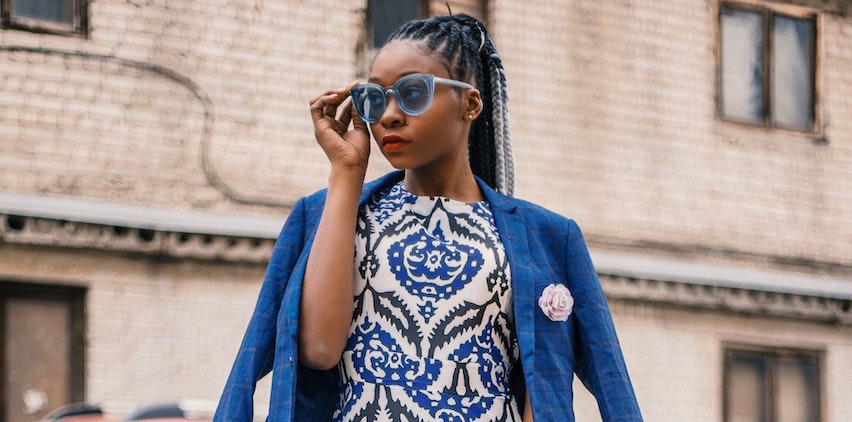 November 20, 2019 | Categories: Fashion
Look your best at work this summer with fashion tips that flatter your shape. While wearing appropriate business clothes is important to consider, that doesn't mean you need to don a drab dress code or bury every curve under frumpy frocks. Learn more about figure-flattering summer styles that will stay put and look great in every business environment. (While you're in the office, make sure to avoid saying these 11 things.)
How to Dress Appropriately for Any Workplace
Buy a Bra That Fits
Perhaps your mother was the first to tell you this: wearing a good bra that fits you well is an important foundation for the rest of your look. You'd be surprised how many women wear the wrong size bra.
Fortunately, it's an easy fix. Get fitted for the right bra at a lingerie store or department store. Then invest in at least two bras in that size for now. It'll make the rest of your clothes fit better and may even make you look thinner and improve posture. Make sure you get fitted every six months to account for body changes like weight fluctuation. (Don't toss out your clothing! Here's how to upcycle your pieces to fit for any season.)
Beware the Button-Down
Many women with ample chests have experienced a button popping open while wearing a button-down shirt. Although button-down shirts are a staple in any businesswoman's wardrobe, an unbuttoned shirt quickly becomes embarrassing and inappropriate in a business setting.
When you're shopping for a button-down shirt, try it on in the store and move around. Put your hands on your hips and pull your elbows back, making sure the button stays in place. Reach up and down a few times and bend over to check if any buttons are strained or pop open. If your shirt buttons stay in place while the shirt stretches as you move, you can add it your closet of appropriate business clothes!
Wear a Pencil Skirt the Smart Way
While some fashion bible magazines might claim the pencil skirt is a "timeless classic," keep these fashion tips in mind if you've been blessed with a larger booty and are considering wearing a tight skirt. A pencil skirt with pinstripes can flatter you and work well in business settings. You might want to shop for pencil skirts in darker hues which gives an appearance of minimizing or shop for a blazer that comes down longer in the back to give you more coverage. A long, flowy cardigan in a fun, summery color or floral pattern would draw the eyes upward while covering your bottom.
When you're trying on pencil skirts, sit down in the dressing room and make sure your skirt stretches and gives enough so the seams, zippers, and buttons aren't straining or split open. Bend over and pick something up off the floor while making sure the skirt stays in place and stretches over your curves. Practice walking in the skirt, making sure it doesn't ride up too high so it's still considered appropriate for work.
Read the full article on BeMyBestMe.com.