Top Wellness Activities to Try in Myrtle Beach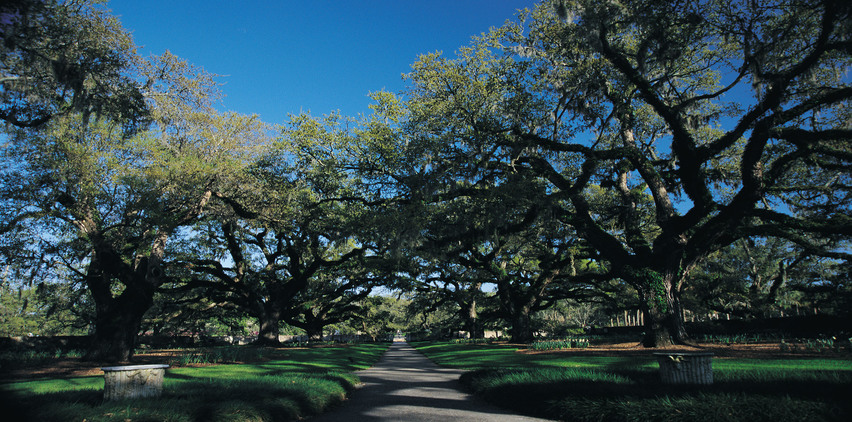 July 27, 2019 | Categories: Travel
Most folks know that Myrtle Beach is a great place to practice your golf swing on one of the areas' 100 premier golf courses, but you might be surprised to find out that this Southern coastal city in South Carolina has plenty of healthy activities to offer—for a better value than you'd find at other beach destinations.
Whether you prefer walking through gardens, one-on-one surfing lessons, or treating yourself to a massage that won't break the bank, there's something for every type of fitness traveler, spa enthusiast, and foodie in Myrtle Beach.  Get more tips on how to maximize fitness time on vacation.
Fitness Activities to Try in Myrtle Beach, South Carolina
Sea Adventure Activities
Paddle through Pawley's Island while learning about local wildlife with eco-kayak tour operator Black River Outdoors. The company offers a two-hour fitness and culture Salt Marsh Tour, a Cypress Swamp Tour, or, history buffs will love the evening Georgetown Harbor tour for $40 per person, where you'll learn about this historic town from Native American occupation through the Civil War and today. Compare that to pricing of a three-hour salt marsh tours in Savannah, GA, which can cost about $180 for two people. You can also take surfing lessons at Kokopelli Surf Camp, which start at $45 for a 1.5-hour private lesson—a great deal compared to a San Diego private lesson for $89 per person for 90 minutes. Work upper body and core muscles when you go out for a stand-up paddle boarding tour with Myrtle Beach Paddle Board and Kayak Adventures (starting at $35 for four hours), compared to a two-hour rental in nearby Charleston, starting at $35.
Biking
Rent road bikes and cruisers to coast along the beach at Myrtle Beach Bicycle Rentals-n-Tours for an affordable $25 per day or $50-65 for a seven-day week. The staff will deliver the bikes to wherever you're staying and pick them up when you're done. Compare that to Long Beach, Calif., where renting a bike can cost you about $12 per hour or $25 for a half-day. Build up lower body strength and endurance when you take a mountain bike (or trail run) on the seven miles of challenging paths at Horry County Bike & Run Park (free!).
Scenic walking and hiking
There are plenty of places to explore in Myrtle Beach to aim for that 10,000 daily steps goal, but Brookgreen Gardens is a must-visit location when you're staying in the area.  Buy tickets online before you go and you'll save $1, so for $15 per adult, you get a seven-day pass to the 9,100-acre property that's chock-full of walking paths, a zoo, a children's garden, sculptures, a labyrinth, and activities that change with the seasons. Across the street from Brookgreen is Huntington ($5 per person); this beachfront park spans about three miles of greenery and has two hiking trails: Sandpiper Pond Trail (two miles) or Kerrigan Trail (0.25-mile). Be on the lookout for wildlife throughout the paths and around the lagoon. Bonus: Consider visiting the historic Atalya house and doing a tour for $2 more on the grounds where the sculptors who owned the Huntington Beach State Park property once lived.
Land Adventures
Swing through the trees at the Go Ape Adventure in North Myrtle Beach (approximately $62 per person for a two- to three-hour adventure). Here, you'll work on balance, agility, flexibility, and upper body strength while exploring the trees through dangling obstacles and swinging down multiple zip-lines in the forest canopy. Going down just one zip-line at Camelbak Mountain in Pennsylvania will cost $15 per person.
Practice yoga
There's no excuse to lose your flexibility while on vacation. Take a drop-in class at Om Yoga Myrtle Beach for $15, which is a better deal than drop-in classes at many Miami yoga studios that average about $20. While a drop-in class at Shanti Yoga is about $25 for a variety of yoga classes and beach yoga Memorial Day through Labor Day every summer, this fall, Shanti will be offering free yoga classes on the beach as part of Myrtle Beach's wellness campaign. (Here's how yoga helps keep your brain healthy.)
Get pampered
Check out Myrtle Beach spas for indoor or outdoor services. Treat your feet to a rubdown with an outdoor pedicure from $35-65 depending on the treatment at The Cinzia Spa at North Beach Plantation. The Cinzia Spa has a beautiful outdoor sanctuary and a Turkish Hammam (a steamy room that's great for circulation and muscle relaxation) that you can relax in for hours. The Hibiscus Spa at the Marriott Resort & Spa at Grande Dunes is open to the public and offers a full spa menu of services. A 50-minute couples massage will cost $190, while a couples spa treatment at a high-end hotel and spa in Miami could cost about $380. If you're staying in the Pawley's Island area, consider Spa Sera for relaxing treatments, coming in at an affordable $80 for a 60-minute massage.
Sip local wines
The La Belle Amie vineyard in Little River is a great value for oenophiles. The winery offers tastings year-round for $3 per person for six wines—and just $2 more if you want to keep the wine glass as a souvenir. Even better: the Wine Wednesdays tastings are half off. At Pungo Ridge winery in Virginia Beach, tastings are $7; at Robert Mondavi in Napa Valley, Calif., tastings range from $5-30, depending on the wines you select. Here are some favorite summer wines to sip.
Where to Eat
Sure, there are plenty of fried fish, hush puppies, and indulgent Southern delicacies on menus in the Myrtle Beach area, but restaurants are wising up to offering healthier menu items as well. The Murrell's Inlet Marshwalk is a waterfront-dining boardwalk that has a ton of restaurants featuring fresh seafood and live music nearly every night. We recommend heading to the Dead Dog Saloon and ordering seared tuna nachos, Sparky's spinach salad, fresh grouper with mango salsa, or Chipotle shrimp tacos—most within the $15 range. Stop by The Wicked Tuna for a great happy hour and nearly half-off some of their fresh sushi rolls. The Parson's Table is a higher-end restaurant that's situated in a former church. This Little River restaurant prides itself on the highest quality, fresh, local ingredients whenever possible, and many of the seafood platters are in the $25 price range, while that same dish is likely over $30 at a Huntington Beach, Calif., seafood restaurant. Make a reservation before you arrive.