Why Grenada Is Perfect for Active Couples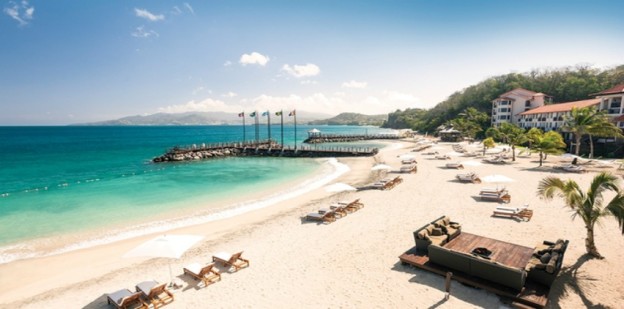 January 18, 2016 | Categories: Travel
The lush island of Grenada, located in the southeastern part of the Caribbean, is known as the Spice Island, a name reflecting its natural beauty. Sandals LaSource in St. George, just a five-minute drive from Maurice Bishop International Airport, captures all of that the beauty and more.
Those guests who book a morning flight from Miami or New York City (now JetBlue is flying from JFK to Grenada) can be checked into this all-inclusive couples-only resort and be relaxing on the beach by early afternoon.
While Sandals resorts are known for their emphasis on romance, the pristine Pink Gin Beach, impeccably landscaped grounds and spacious, exotic feel of the property will have guests feeling relaxed and ready to unwind for days on end.
Learn more about Sandals LaSource, their accommodations, activities, and property.
Read the full article on TravelPulse.com.