15 Fun Ways to Come Up with Amazing Freelance Article Ideas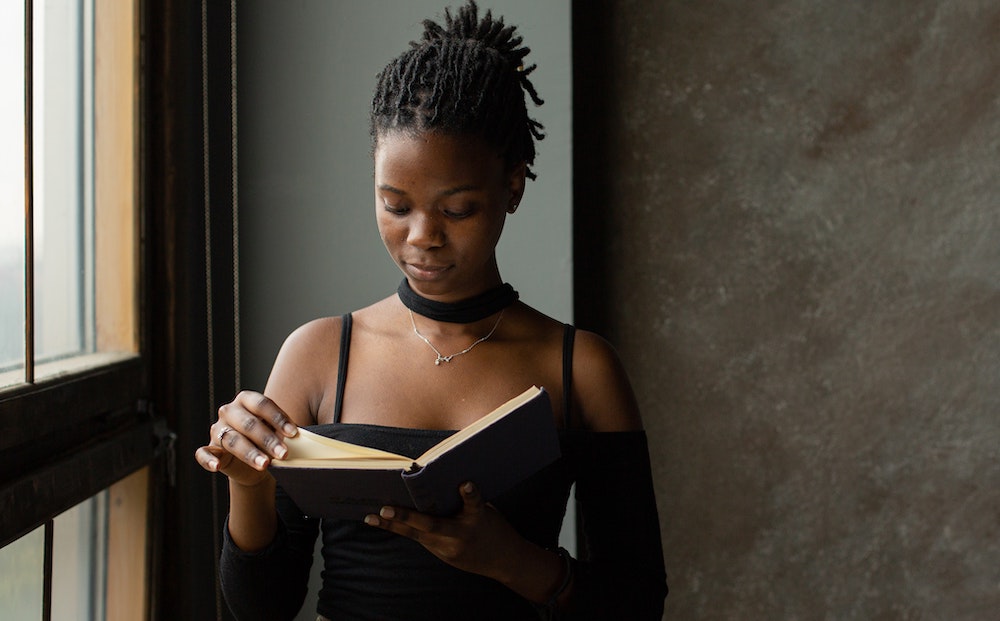 June 1, 2023
Have you ever felt stuck when wondering how to come up with article ideas? Whether you're a professional freelance writer who's been publishing content for over 20 years as I have, or, had to write a paper for college, or, needed to come up with fresh content ideas for your company's brainstorm session, we've all experienced that pressure of a blinking cursor on a blank page or a white lined sheet of paper that was full of promise, but void of ideas.
Sometimes you can't come up with freelance ideas because you're not feeling creative. Other times, it's because you're putting too much pressure on yourself to produce The Most Original And Amazing Idea Of All Time. Admit it. You're stuck. Freelance artice ideas don't have to be so hard. In fact, the process can be fun. (Once you've come up with your story idea, look at these article pitch examples to turn those article ideas into an assignment.)
15 Steps to Generating Article Ideas Freelance Clients Will Love
These are some proven methods on how to come up with article ideas.
Take any one of these tips on how to come up with article ideas and give yourself 30 minutes to an hour to come up with freelance ideas. Get silly and have fun! This is just for you, but it should help get you out of your own way so that you can produce a few quality article ideas that could become paid writing assignments. (Wondering how much freelancers can earn daily?)
1.  Address problems.
As you consider how to come up with article ideas for your blog, or a freelance client's website, think about what problems or experiences you're addressing in your life now that you wish an article would solve. (I was going through the process of buying a home and pitched ideas to an editor on topics I wish I read articles on to help make this experience easier.)
2. What are people talking about at parties?
What issues are friends sharing when you get together? What are friends posting about on social media? Dig to see what content comes up when you ask Google those questions — or check out Quora or Reddit as you think about how to come up with article ideas — and see how you could come up with better content. Learn some freelance FAQs I often get asked.
3. What problems do friends and family come to you to help them resolve?
Explore the categories you're well versed in and what people come to you for help with and see if you could come up with freelance article ideas in that area. Recall the conversations you've had with your friends about their issues and problems, maybe it's babysitting, being a caretaker, health or weight issues, this list can go on forever. Be a great listener!
4. Go small as you think about how to come up with article ideas.
By that article ideas suggestion, I mean you should read local newspapers and stories in small towns. Look for trends and inspiring stories that have the potential to be of interest to a national market. Set up a Google alert for a specific topic that interests you–I follow "side hustles" and "freelance writing"–and follow experts in that field on social media.
5. Look at your favorite books, magazines, and websites.
What do you read about for pleasure? What brands/companies/bloggers do you follow on social media? What do you Pin on Pinterest? These are all great resources I recommend when answering the question of how to come up with article ideas.  (Here's how freelancers should use social media to get ahead.)
6. Get freelance ideas from podcasts.
What podcasts for freelancers do you listen to? Are there topics they discuss that could be researched, refined, and pitched to an editor? I frequently jot ideas down on my Notes app in my phone while I'm listening to podcasts on a walk. Note-taking apps are one of the apps for writers I recommend on this list.
7. Research dates, holidays and special months as you think about how to come up with article ideas.
Look to upcoming holidays and anniversaries in the coming months as you brainstorm how to come up with article ideas. Is there a 20th anniversary of a cult movie classic this year? Is it a 50-year anniversary of a special event or 50 years since something was invented? This is just one exercise on how to come up with article ideas that I enjoy doing. Make sure you look a few months ahead if you're sending a pitch to a print magazine since they have long lead times. You could check out a magazine's editorial calendar online and see if they have theme issues coming up.
8.  Ask yourself what you are excited about in your life in the coming months.
Again, look at your personal life when you're struggling with how to come up with article ideas. Are you going on vacation? Will you be celebrating a life event like a wedding, baby or new home? Explore the topics and come up with freelance ideas that others would have questions about.
9. Go niche for freelance article ideas.
Is there a smaller niche you're interested in that you can become a freelance niche writer for? Not only are you a gardener, but you're an expert in growing roses. Or, you're into gaming and know a ton about tabletop games. Maybe you've been passionate about beauty topics and have your finger on the pulse in the eyeliner market. Jot down your areas of "expertise" or where you have a passion and write down some brands you could do content marketing writing for, or, editorial ideas for a magazine or website. Look at some of the highest-paying freelance niches of 2022 that you could work in as a freelancer. (These freelance writing tips will help you boost your business.)
10. Get personal.
What's your spin or opinion on a current event? Some online outlets are looking for personal essays and experiences that coincide with what's happening in the news. This could be a good way to break in as a beginner freelance writer and get published. Here's an example of a personal essay I was assigned for The Bump's website. I was able to address a few niches–parenting and personal finance. After writing this, I could use this freelance writing sample when I try to find new finance clients in my pitch. Win-win!
11. Flag interesting emails.
I have a folder in my Gmail for "story ideas." When I get a pitch from a publicist or read a captivating headline from a newsletter, I put the email in that folder to reflect on for simple ways on how to come up with article ideas when I think the well is dry.
12. Check out Google trends.
See what terms are trending on Google trends in the categories you write about and notice what's new and hot right now. (As  of this publishing, "mental health" is up and then "telehealth" within that category is a keyword being searched.)  If you write quick-turnaround news stories for a client, you can use this as a kick-off session for freelance article pitches. (Still have questions? Check out my freelancer FAQ.)
13.  Use an Article Ideas Generator Tool
When you're feeling stuck coming up with blog post ideas or article ideas for a client and you're short on time, check out an online tool. Yes, AI generative text tools are great for this, like Chat GPT, Bard, Writing.io, Jasper.ai, Rytr.me, and more.
You could also type"article ideas" into Hubspot's Blog Ideas Generator tool and get a week's worth of blog topics for free. They also have suggestions for a year's worth of content. I also went to Copy.ai and typed in the niche "freelance writing" and topic "article ideas" to see what that tool generated. I don't think of these tools as "cheating"–more as providing a jumping-off point for creativity. Think of them as writing prompts. Speaking of which, review some affirmations for writers when you need some motivation.
14.  "Listen" to online conversations.
SEO guru Neil Patel recently acquired "Answer the Public" a "search listening" tool that generates questions people search for online around a certain topic. As an example, I typed in "freelance writing" and received 70 questions people are searching for around that topic. Make sure some of the article ideas you're coming up with answer a few of these questions so you'll maximize search results. You could also check out Facebook groups, Reddit, Quora, and Product Hunt for ideas for articles your niche audience would  be interested in. Discover the most profitable freelance niches.
15.  Browse TikTok and Instagram.
I used to think that TikTok was just for people who wanted to waste time watching other people learn dances to popular songs. And then I realized brands were on the social media platform creating videos and sharing content. I also figured out that freelancers and course creators like myself were sharing advice on TikTok as well. I realized it was a great place to reach a new audience as well as find article ideas. Don't believe me? I'm willing to bet some of your favorite magazines are reporting on what TikTok influencers in their space are sharing these days. Like it or not, journalists, editor and freelancers are reporting on TikTok trends–so you should at least familiarize yourself with what's happening on the platform. (I'm on TikTok sharing freelance tips at @FreelanceWriting101.) The same is with Instagram. (I'm on  that platform making Reels @DianaKellyLeveyFreelance.) When I was an editor at Muscle & Fitness magazine, we frequently shared whatever The Rock posted to his Instagram feed with a little bit of content around it. Those posts always performed well. So we kept doing it. It might not be the most creative article ideas out there but you should scour social media to see what's happening in your niche when you want to pitch ideas to editors and clients. At the very least, you'll look like you're on top of the pulse in your industry. Every editor and freelance client will love that.
Ready to turn these article ideas into a pitch? Enroll in my Freelance Writing Online Course on Teachable.
Tags: content strategy, freelance pitches that worked, freelance writer, freelance writing, freelance writing course, freelance writing tips, freelancing, magazine editors, online course, pitches, travel writing