"I Left My Journalism Teaching Job to Be a Freelancer Covering Poker, Gambling and More"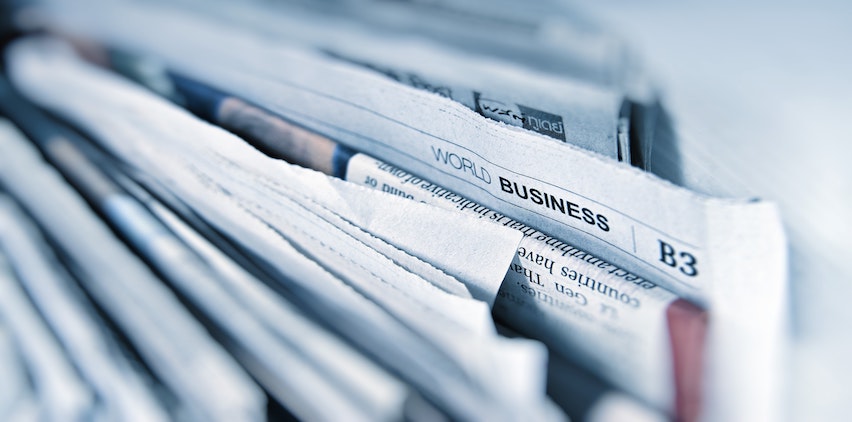 December 29, 2022
This guest blog post is courtesy of Sean Chaffin, a freelance gambling writer and freelance editor from Crandall, Texas.
Thinking about starting a freelance writing career in the gambling niche? Find out how to get started as a freelance gambling writer and how much poker writing can pay. Discover more high-paying freelance writing niches.
How to Get Started with Gambling Writing and Gambling Copywriting for Casinos and More
How did you get started freelance gambling writing?
My background is in writing and publishing. I earned degrees in journalism and English from Texas A&M University and just always had an interest in writing and reading as well. I owned a weekly newspaper for five years after college and then went into teaching English, journalism, and yearbook after that.
However, I kept freelance writing on the side and have written for numerous publications. I'd teach during the day and often do some writing in the evening. Over the years I built a nice number of clients that used my work in their publications. (These tips will help you find clients hidden in your email inbox.)
How long have you been in the writing industry?
I received my degree in journalism in 1997 and have been working in that capacity in some role since then for the most part. There have been some highs and lows, but it's been a fun career and I really love what I do as a freelance gambling writer and poker writer.
How did you find yourself teaching journalism?
I was teaching English and ESL at a high school and my principal needed someone to take over the journalism and yearbook program. He knew about my background and asked me if I'd be interested. I loved doing it and think I really found my niche as a teacher. (Here's how to find your freelance writing niche.)
The journalism and yearbook program had been in about $10,000 debt and we were able to turn that around in a year. We ramped up ad sales and book sales and started marketing more to turn the program around.
I had some hard-working students who really got into the yearbook program and we built a great program, which I am happy to say continues. I really liked yearbook because it's different than most classes. I tried to be a facilitator and let the students really take charge of the success of the program.
It was really cool to see their success and we used part of our profits each year to award scholarships to our seniors. If I left freelance writing for poker sites and gambling content writing, I'd go back to teaching yearbook.
Why did you leave your full-time job to freelance?
My freelance writing work as a gambling freelance writer just began to get so big. I kept getting more and more work as a poker writer and felt in 2018 that I had the decision to make. I created a plan with some conservative estimates of what I might need to earn as a full-time freelancer to replace my teaching income. I decided to give it a shot and see what happened and left teaching in May 2018. (Ask yourself these questions before you decide to go full-time freelance.)
Fortunately, things have turned out very well and I've gone way past that initial estimate as a freelance gambling writer. Things just seem to keep getting better. It seems that I have more work than I can handle at times, but that's a good thing. (These article pitch examples will help you turn every idea into a paid assignment.)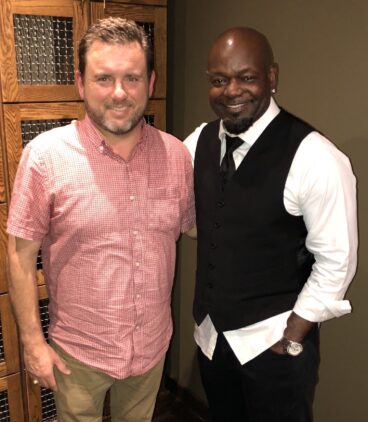 What niches or genres do you write for and how did you get into those?
I work on a lot of freelance poker writing and freelance gambling copywriting. My dad always had a monthly poker game with friends, and my brother and I began playing in those games and still do. When the poker boom launched in the 2000s, I loved it and began pitching poker-related stories. I also caught on with Casino Player magazine and began writing a bunch of gambling freelance articles for that publication as well.
I've written for numerous publications about poker and casino gaming and have several regular clients. Freelance sports betting writing is also another regular topic for me. But I also write about other topics as well including travel, adventure, survival, true crime, history, guy-type stuff, and general feature stories.
Honestly, I'm open to writing just about anything. That's kind of what I like about my job, the opportunities to learn about different things and people. I've written about everything from Wrestlemania to professional bull riders to the World Series of Poker and World Poker Tour champions as a freelance gambling writer. I really love reading about and writing about travel, and I am hoping to add more articles to that freelance writing niche in the coming years.
I find that the topic doesn't matter in most cases. As I tell a lot of my former students, I'm still just writing and reporting and the topic doesn't matter too much. (Here are the types of freelance writing freelancers should know.) I write feature stories about poker players and their backgrounds, hoping to make their stories become more than just a headline as a freelance poker writer. I try to bring out a player's background and personality. It's what I taught my students in yearbook class — to tell a person's story. (If you're struggling to come up with pitches, check out these article pitch examples.)
Do clients approach you because they see your work or hear about your writing via word of mouth?
Yes, it's amazing but in June 2021 alone, I got two jobs that way. Building a network is important and if you do quality work, that can lead to more freelance gambling writing work. I've gotten work after people found me on social media, my website (which I need to update more), Google searches, clients reading my other work, referrals from editors and friends, and other ways I look for gambling content writing jobs.
One thing I think that has worked for me in the past, and I'd recommend to other freelance writers, is to be open to writing something last minute or on a quick turnaround. Editors will remember your name if you bail them out of a tough spot. Here's the answer to the common question, how much do freelance journalists make?
What did you wish you knew about freelancing as a gambling writer before you did this full time?
I think maybe I was just a little nervous going in and didn't realize the demand for content. I do mostly reporting and feature writing, but also some copywriting, marketing writing, editing and rewriting, blog posting, and have even done some scriptwriting. There is just such a need for writers in many more areas than I ever imagined. (Related: "What I Wish I Knew about Freelancing 5 Years Ago")
For someone who can hustle, there are plenty of opportunities and I have encouraged some of my former students to give it a shot. There really is such a low startup cost and low barrier of entry that it's pretty easy to get started freelance writing. Start reaching out to potential clients, send some pitches, and you literally could be writing and making money pretty quickly. It's also a great side hustle business to start in addition to a normal job. (Check out these freelance writing tips to boost your odds of success.)
What is your favorite part of freelancing?
I love being my own boss. I'm pretty entrepreneurial and love creating stories and content that people like to read and I get paid to work on. I find that very rewarding.
I also like that I can work from anywhere. I have a home office and work there the most, but I've also worked on location at some of the biggest poker events in the world. That's pretty cool to me. I also like working on my deck on a nice spring day. I even occasionally write stories on my phone at my daughter's soccer practice.
What are the most challenging parts of freelancing?
Slow payments are a real pet peeve of mine. (Amen, Sean!) It can be very frustrating to meet a client's deadline with quality work and then have to wait a while to be paid as a sports betting freelance writer. However, this is a pretty rare problem and I have some great clients that pay quickly for the most part.
I will say that sometimes a client that pays a bit less but pays quickly is much better than a client who pays more, but may take a while to get you paid. (Wait, how much do magazine writers make?)
How did your freelance business do during the pandemic?
Luckily for me, online poker and online gaming have really taken off and more so during the pandemic. My business actually increased because a lot of my work revolves around online poker. With casinos closed down and sports leagues not playing their regular seasons, many gamblers went online to play legalized poker.
I really never lost any work and actually saw an increase that has carried over to this year. While some of my live poker reporting went away for now, I gained other business. I've been very fortunate. Online gaming and sports betting have grown tremendously over the last few years and offer plenty of opportunities for quality writers. (Here are 10 ways to find freelance writing jobs.)
This is probably one of the areas where I struggle. I'm terrible about updating my personal website but going to work on that. I have a lot of regular clients, so I don't market and pitch stories to publications as much as I used to. I use social media to put my stories out there and stay in the loop on the topics I cover. (Here's an example marketing plan to follow.)
How did you find new, quality freelance gambling clients?
I reached out to some initially and some have reached out to me. As I said earlier, having a network of people helps. I've also done cold pitching as well. I've found that if you do quality work and meet deadlines, editors seem a lot more open to giving you more work and will often approach you with assignments in the future.
One tip I also tell people is to send more than one idea when pitching editors. I usually send two to four story ideas at a time. Sometimes the editor might not want the idea you liked the most, but actually likes one of the others. Occasionally, the editor may buy more than one – or even all of them. That's a good feeling.
Is there anything else you think is the key to your success as a freelancer?
Hustling and idea generation is a huge part of being successful. I'm always trying to think of more story ideas and tangents off of an idea I've already written or working on that might fit with another publication. I keep a list of possible story ideas on the Notes app on my phone. When I have an idea, I type it in there so I won't forget.
The book Renegade Writer is a great source on learning more about treating your writing as a business to make money. I recommend it to anyone interested in writing as a business. I'm also pretty efficient and have a nice routine. That helps me stay focused and in the zone.
I also have a strong background in writing and reporting. You don't have to have a degree in writing or journalism (or even a degree at all), but always be working on your craft. Read books and magazines to work on your skills. Get an AP Style Guide and know how to use it. Know your writing craft or specialty freelancing craft and keep getting better at it. (Signing up for a freelance writing course will do the trick, too.)
What would you advise freelancers who are stuck and want to earn over six figures freelancing?
I would read the book I mentioned above but also cast a wider net. Reach out to more publications, businesses, and any other potential clients. Recommend ideas for content to companies that may not have time for what you have in mind and let them know what you can do for them. There are just so many opportunities out there.
Don't be afraid of rejection. That's key in this business. Sometimes an editor may not like an idea and then another one will. The new one may even offer you more money than the first editor (that's happened to me several times). Also, think about what has worked for you and how you can build on that with other publications and companies.
I also like to read writing magazines and books to keep me motivated as a freelance poker writer. I try to stay positive and just keep going.
One last thing is that don't be afraid of a story that may be about something you don't have knowledge about. The phrase "fake it until you make it" should always apply. Your sources can help you learn about the topic and do some research. Turning down assignments because you may not know the topic can be costly in the long run. You're also missing out on a fun opportunity to learn about something new.
Final freelance writing advice tips
It's important to treat your writing career like a business and understand that not everyone can write and communicate well. It's a skill, just like accounting or plumbing or hairstyling. You're offering a service to a company so don't be afraid to ask what you're worth. I think many new freelance writers aren't accustomed to treating writing as a business and it's important to remember this isn't a college English class.
But make sure writing and editing are a real passion for you. I love to write and just feel weird if I'm not doing it almost daily. I find it very rewarding and it gives me a real sense of purpose.
Also, I like to reach out to writers and offer some positive words about an article I read of his or hers. It always feels good to know people are reading your work. I also have sent some work I couldn't do to some other writers on occasion and teamed up with writers on assignments as well. Freelance writing is a great way to be your own boss and really make a nice career as a writer.
Anyone considering the career and looking for help, don't hesitate to send me a note on Twitter at @PokerTraditions.
Sean Chaffin is a freelance senior editor with Casino Player and Strictly Slots magazines, editor and site runner for USPoker.com and PokerScout.com, and a freelance feature writer for the World Poker Tour and 888poker magazine. He covers a wide range of topics including poker, gambling, sports betting, travel, true crime, sports, and more. His writing has also appeared in Thrillist, American Cowboy, Cigar & Spirits, Cigar Snob, Skillset, Dallas Observer, Fort Worth magazine, and numerous others. In 2017, the Press Club of Dallas awarded Sean with the Hugh Aynesworth Award for investigative magazine journalism for a true crime article in Fort Worth magazine. Follow him on Twitter at @PokerTraditions.
Tags: freelance, freelance writer, freelance writing, freelance writing tips, freelancer, gambling writer, guest post, six figure freelancing, six figure income, writing advice