How Freelancers Can Find Potential Clients and Money in Their Email Inbox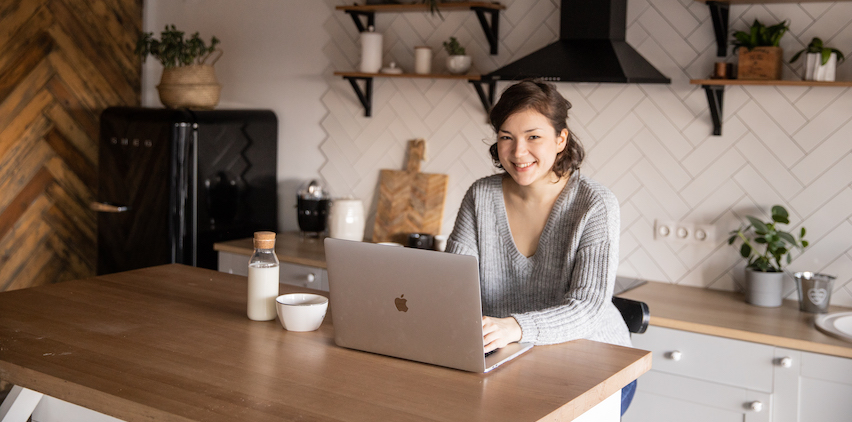 May 1, 2023
A few years ago, I started tracking freelance writing pitches I had sent to editors. It's been helpful to see what worked, who I need to follow up with and to have some lingering freelance article ideas ready in case other editors reached out for pitches to address their content needs. Using this document and updating it frequently was an important component of getting my freelance business to a six-figure income.
One January,  I sent out about 20 Letters of Introduction (LOIs) to content marketing brands I was interested in working with. I heard back from one quickly and set up a call about potentially working together in the future when they got their budget approved.
About a month went by and I got busy, but I thought I should follow up on those initial pitches and emails I sent to editors and marketing managers. I know as a former on-staff editor at publications that an email can easily slip through anyone's inbox—especially if you're not familiar with the sender.
I went back to my SENT folder and spent about 15 minutes emailing and following up with those same contacts I didn't hear back from, "Checking in" on my earlier email to bump it to the top of their mailboxes. I tried to make sure that I was sending out an email during the best time to send an email pitch.
It resulted in a response and an inquiry into my rate from one client. This gave me the motivation and confidence to keep going with my marketing plan and following up exercise.
My point is, there's money hiding out in your inbox when you know where to look. Always remember to follow up on freelance pitches and emails.
How Freelancers Can Get More Freelance Assignments
Follow up on that freelance writing pitch.
I've written about this quite a bit but can attest that following up with an editor is important to do when you don't hear back from your pitch. They may have deleted your pitch (by accident), or it went into a spam folder, or they skimmed over it while reading emails on their couch at night. Go back to the pitches you sent  in the past week or two and follow up. (Make sure the editors' email and name were correct. Here's how to find magazine editors' names .)
Here's a sample of a follow-up email I sent to an editor that I didn't hear from at first. It resulted in an assignment. See a sample magazine pitch here.
Hi EDITOR NAME,
I  hope you're having a nice week. I wanted to check in and see if you were interested in any of the ideas I sent over last week. I included them below

Thank you for your consideration.
Best,
[Make sure the initial pitches are below.]
"Check in" with previous freelance clients.
You've already worked with them. They like you! Check in and ask if they need help. I did this earlier this summer with a few editors (some I hadn't worked with since the winter) and it resulted in over $1,000 for a few articles.
Here's a sample email I sent to editors I worked within the past year:
Subject line: Checking in
Hi EDITOR NAME,
Happy Friday! How are things at PUBLICATION NAME?
I'm looking ahead and going to have more availability 
in
May and June, so I wanted to 
check
in
 to see if you were 
in
 need of pitches or help with upcoming projects.
Have a nice weekend!
Diana
I also find it helpful to use LinkedIn to see where some of your former colleagues are working now and to see if your previous editors have moved on to a new publication. This can be a new way for you to find clients and writing jobs that you otherwise wouldn't have applied to. I just did this recently and
messaged a former editor on LinkedIn
to see how she was doing, how she liked her new job, and remind her that I've done some writing in that niche. She passed my contact information along to her editor who quickly reached out because they were looking for more writers.
Find new clients in your emails.
I don't know about you but I get a ton of marketing emails about coupons from my favorite stores and companies I order from. Click through to their website to see if the company has a blog you could write for. Pitch yourself to their marketing contact as a content marketing writer or copywriter. You already know and like their brand, why not turn them into a client? Here's another exercise to help you find more content marketing clients.
How do you leverage the freelance writing pitches you sent and work you've already done to make more money writing?
If you need help writing article pitches, email me Diana (at) DianaKelly.com to inquire about my one-on-one freelance coaching services, or, check out my Freelance Writing Online Course "Get Paid to Write." You'll way more in-depth content than you'll read on my blog and identify more ways to earn more money as a freelance writer.
Tags: article writing advice, freelance, freelance course, freelance pitches that worked, freelance rates, freelance tips, freelance writing tips, how to make more money, productivity, side hustle, six figure income, work from home, writing tips