7 Gross Workout Habits That Wreck Your Skin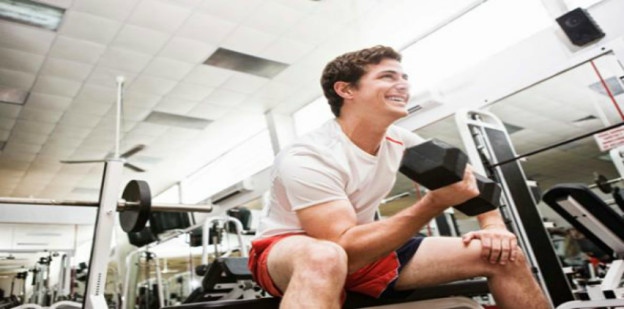 October 5, 2018 | Categories: Health
Sure, you hit the gym for your health, but looking good is also a big motivator behind buckling down. And you know what doesn't look good on a chiseled body? A fungal infection. Or discolored toenails. Or an infected wound. Yup, we can almost guarantee that no girl is going to be OK with that.
The secret to keeping your skin safe from the creepy crawlers in the weight room, dugout or open water: Not slacking when it comes to covering up and cleaning up. Use this healthy skin guide to grade your hygiene habits and shield your skin from unsightly infections, like heat rash, eczema, and athlete's foot.
1. You don't wipe off equipment before using it
The staff at your gym disinfects equipment regularly (or at least we hope they do), but research suggests that might not be enough. "Studies show that viruses, like those associated with colds, could live on the surfaces even though the equipment was cleaned recently," says Miguel Sanchez, MD, associate professor of dermatology at NYU School of Medicine, who identifies handles and seats as some of the biggest hot spots for gym germs. If that's not enough to motivate you into an equipment-cleaning frenzy, Sanchez says you can also pick up warts and E. coli from workout equipment. Yuck.
Fix it: Even if your health club's got a dedicated cleaning crew, use the antibacterial spray available at your gym to wipe down the workout tools you'll be touching. If you're exercising on weight machines, wear shorts that are long enough to cover your thighs and minimize skin-equipment contact.