How to Sleep in the City That Never Sleeps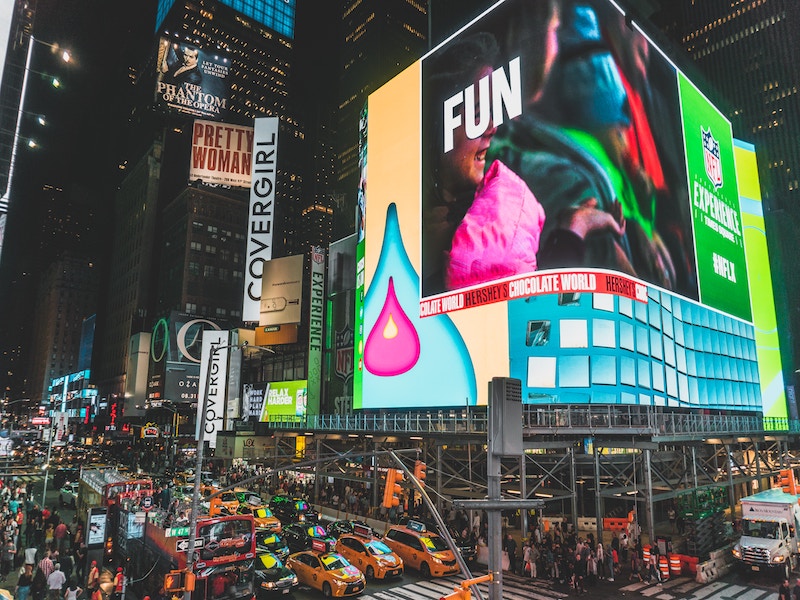 May 10, 2019 | Categories: Home, Sleep
(This feature was originally written for the Sleep Cycle app.)
I've lived in New York City since 2004 and, like many New Yorkers, I've moved around quite a bit—I'm on my 11th address in those 15 years. It's no secret that New York is one of the loudest places to live and can be one of the most difficult places to sleep due to that noise pollution. Ironically, one of the loudest places I lived—in the Lower East Side in Manhattan, a popular nightlife area—is the location I stayed the longest, five years.
As a health journalist who writes about sleep often, I know the importance of getting a good night's sleep for one's overall health, as well as productivity, mood, and energy.
I'm in the Long Island suburbs now where I hear birds chirping instead of drunk tourists outside my window—and I don't miss the noise at all.
My tiny studio apartment in Manhattan was located one floor above street level (about 12 feet) and halfway down the block from one large bar, as well as en route to a number of other bars. While trying to sleep on any night from Thursday through Monday, the following sounds would permeate my windows: drunk people talking loudly, drunk boyfriends and girlfriends having fights, drunk strangers fighting, drunk people singing happy birthday to their friends after 12:01 a.m., taxis stuck in traffic, police cars whooping and using sirens to get cars moving and people out of the way, recycling trucks around 4 a.m., followed trash trucks around 5 a.m.
In order to sleep better at night, I tried the following:
Get to sleep before the partying really started.
So I would be less likely to be tossing and turning by the time people screamed outside my window.
Make sure I exercised that day.
Researchers have been studying the association between exercise and sleep for decades and found that regular exercise helps individuals sleep better. A 2011 study in the Mental Health and Physical Activity journal found that individuals reported sleeping better and feeling more alert during the day when they got about 150 minutes of moderate to vigorous exercise weekly. I tried to end my cardio workouts before 8 p.m. otherwise I'd have trouble falling asleep. That's because my body temperature would still be high for hours and not be cool enough to kick-start the sleep process.
I cut back on caffeine after 2 p.m.
Even though I'd be tired at night, if I had a caffeinated beverage after 2 p.m. and wanted to be in bed around 11, it would prevent me from falling asleep because I'm caffeine sensitive. A small recent research study found that even caffeine consumed six hours before bedtime impacted the subjects' sleep quality. Play it safe and have your last cup of java eight hours before you plan to hit the pillow tonight.
I stuffed earplugs in my ears.
I tried a variety of kinds, from foam to wax, finding that wax ones worked the best but still didn't block out all of the noise.
I used white noise.
I started with a fan until it was air conditioner season. Then a friend heard of my noise complaints and bought me a white noise machine. I positioned it about 8 inches from my head on a side table and the whirring helped block out disruptive noise most nights. Find out: Can You Cure Insomnia?
How the Rest of the Country Falls Asleep When It's Noisy
Here's how some friends who lived in New York City and other loud towns around the U.S. handled crazy loud circumstances that interfered with their sleep.
"We lived two floors above a supermarket loading dock…even with earplugs and two noise machines (one on each bedside table) I only lasted about a year before moving." – Lucy M., NYC
"When I lived in Los Angeles near Museum Row on the Miracle Mile, I had an apartment that faced the street. The palm trees in LA are beautiful but the roots often cause cracks in the pavement, and I heard everything hit those cracks—from skateboarders in the morning to people with metal shopping carts clanging down the street at night and drunk people stumbling over them. My building was from the 1920s and didn't have thick double-paned windows, so you heard a lot of what was going on outside even if they were closed. I drank alcohol to help me sleep in the beginning (laughs), and use foam earplugs every night now, but I also eventually got used to the noise there." – Jenn K., Santa Barbara, Calif.
"I wasn't able to sleep for a week because a mockingbird took residence right outside my window and would sing every night from 1 a.m. to 4 a.m. I talked to my mom who's a birdwatcher and she suggested I play hawk sounds from my phone out the window. It worked instantly." – Lise K., NYC
"I live in Chicago, in the River North neighborhood (about two blocks north of the Merchandise Mart). The noise is constant! It's a very safe area, but I live right next to the roaring el train and I'm on a street where it becomes a one-way street one block away (so tourists are constantly not reading signs and getting honked at as they drive into head-on traffic by accident). It also sounds like everyone in the city is in an ambulance at all times—and I'm not even near a hospital! My building is 24 floors of dog-friendliness which means I hear barking around the clock. I use a combination of this Dohm noise machine and a Lasko tower fan–lots of white noise in order to sleep."- Kristin T., Chicago
"When I moved to Miami, I thought it would be fun to live in the South Beach area and I got very lucky and found a one bedroom apartment at a relatively affordable price. However, I realized I was living near one of the places where they rent performance sports cars and motorcycles for tourists who can't actually afford them. The roar of Harleys and revving of Lamborghinis kept would wake me up and during the Spring Break season, it was impossible to sleep! The only thing that helped was the Sound+Sleep SE sound machine because it has an adaptive mode that got louder when the environment got louder which was tremendously helpful. Though it was sad I had to pay to get ocean sounds in my bedroom living that close to the beach!"-Patrick G., Miami
"I used to live in a lively neighborhood, and loud music and shouting late at night were fairly common, which was frustrating enough. Then, one spring, several people on my block got motorcycles — which they would ride around and around the block until about 3 a.m, or until I called the cops, whichever came first. It was pretty much a nightmare, especially since I'm not a great sleeper." -Anna M., Brooklyn
Here, 9 Reasons You Feel So Tired All the Time
"When I lived in midtown Manhattan, the *studio* apartment next [meant for one person to live in] next to mine was temporarily sublet to (no joke) four college-aged kids who blasted music and banged on drums and stomped around the 350 square foot apartment until like 3 a.m. Needless to say, I was the crotchety old lady (in my late 20s) who constantly banged on the door or complained to the doormen. When they moved out, they left a box of chocolates for me with a note apologizing for the noise and saying it should be nice and quiet now…I was convinced the chocolates were poisoned, so they went straight into the trash!" – Lori E., Boston
"I had a downstairs neighbor at the duplex I lived in. She drove a motorcycle and always had her heavy biker boots on. When she came home from the bar at 1 a.m. in the morning she would walk the floors (uncarpeted) for a half hour then her and her married boyfriend would go in the bedroom, directly below my bedroom and have loud sex for an hour. This happened about four nights a week—work nights of course!" –Mary K., Philadelphia, PA
How to fall asleep faster naturally.