How to Tack a Vacation On Your Business Trip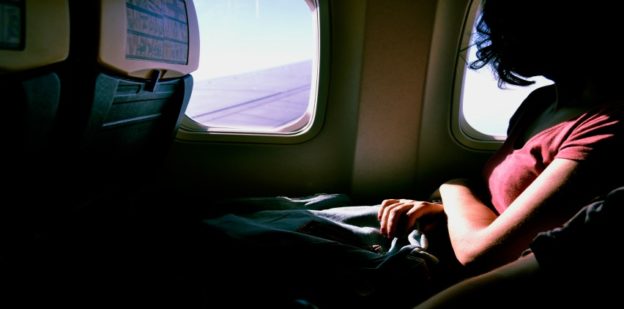 August 12, 2018 | Categories: Travel
If you travel for work and thought it might be nice to add a few personal days to your trip, it might be easier to do than you'd think (and there's a good chance your company is A-Okay with it!). For the best tips and tricks on how to maximize business travel with personal fun, we chatted with Sarah, a professional woman who blogs about business travel at RoadWarriorette.com. Here is Sarah's advice for how to maximize business travel with pleasure and personal time.
1. Review your company's travel policy.
Understand your company's policies with all aspects of travel. You don't want to break company policy on business travel or violate their trust in you. Before you mix any kind of business and personal travel together, check your employer's travel guidelines to make sure you aren't breaking any rules. As long as it's not stated that you can't bring a companion to stay in your hotel room during business travel, you should be fine. If you tack extra days onto your trip and stay in the same location, you might also be able to us their corporate rate for the hotel and car.
SEE ALSO: The Hottest Hotel Gyms in the U.S.
2. Ask to adjust your flight return.
In my experience, any time there's travel involved, companies are so sensitive to it, that it's better to be upfront and say, "I was hoping to stay over the weekend," and then see what they say. I've usually found that companies don't often have a problem with that. But if they do have an issue, ask if there's a way that you can pay the difference in the flight cost.
SEE ALSO: 6 Tips to Help You Practice Beach Yoga
3. Stay where you are.
If you're already going to a cool place, simply stay at the hotel or resort for a few more days where you'll already be so it'll involve less travel. Add on a couple of extra of days on your own credit card after you're done with the business portion and it can be nice and easy. You can bring family or friends with you if you want or have them meet you when you're done with work obligations.
4. Set expectations with your companions.
If your people are going with you while you're working, in my personal experience, it often kind of stinks for you. They're off doing fun things like going to the pool and having a long lunch while you're stuck in a conference room for hours. At the same time, it's fun for them and cost saving. Make a plan ahead of time for what you'll want to do together when you have personal time so they don't have that experience without you.
Communication has to be really key here when people are staying with you while you're working. Your spouse or the person watching your child has to understand that you're not available while you're conducting business. Your primary focus is the work you're doing, just like if you were at the office during the day. And once that work is done, go ahead and have a great time.
5. Split the bill when dining out.
If you're going out to dinner with someone you brought along during your working time and your company would normally cover your dinner, get separate checks so you can expense your meal. It'll be easier when you submit travel expenses.
Learn how to make more money freelance writing.
6. Visit a fun location on the way home from your work trip.
This is something I've done (before kids!) in order to save money on flights. If I'm working in New York, I've flown in to Las Vegas on my return trip where my husband would meet me and we'd have a long weekend. Flying into a different city you've wanted to visit on your way home is a fun option, especially if the flight home will be short and cheap. As long as it wasn't costing the company more money to travel to this other location instead of home, it wasn't an issue for my employer. My company would pay for my flight to Vegas and then I'd pay for the flight home to Texas from Vegas. As long as your company approves your time off after your work trip, go ahead and tack on vacation days to the end of your business travel. People do that all the time.
SEE ALSO: How to Sleep Better and Avoid Jet Lag
7. Save money on airfare by racking up points and miles.
Typically companies will have their own preferred airline, or the travel agency they work with has preferred airlines. We have the Southwest Airlines companion pass. If you fly enough (100 one-way qualifying flights in a calendar year) or accrue enough credit card points (110,00 points) you get a pass for one person to fly for free with you for up to two years. If you also have a child under two, that child flies for free. (Some other airlines allow children under two to fly for free as well.) What my husband and I were able to do for my child's first 18 months was use points to pay for my ticket, then my husband would fly free because he was on my companion pass, and my son would fly free because he was under two years old. If you're trying to save money and see some stuff and do cool things with your family, it's a great way to do it. We got the Companion Pass by applying for their credit card and getting 50,000 points for signing on, so that got us halfway there. I fly American for business travel now because that's my company's preferred airline.
Learn personal finance tips to help you save money.
This article was written for Apres Group.