Why Constantly Checking Email Zaps Progress and Peace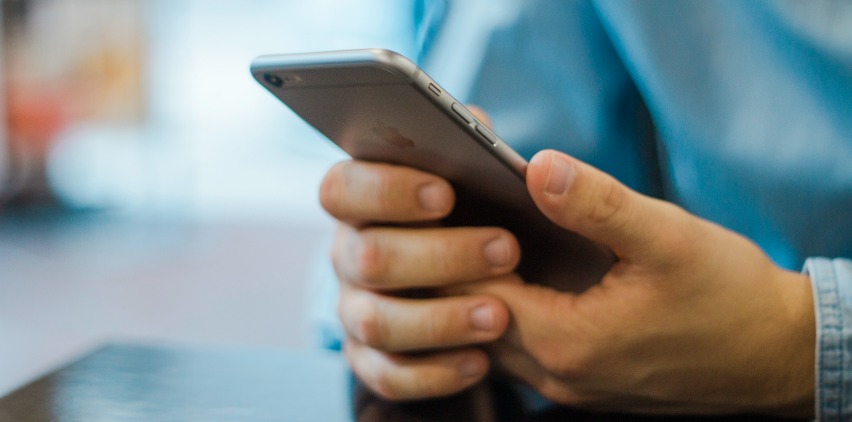 February 20, 2021
I was reading an article in Real Simple one year that asked CEOs or people in prominent, demanding work positions what their email policy on the weekends was. While they all had different responses, each person discussed having a time period that included a break from their email. (Keep in mind that 'email management' was the topic of the story so if a responder said, "I send emails to my staff 24/7 and expect them to respond right away," that probably didn't make it in because it's a Real Simple story about simplifying your life.) It made me think about my bad email checking habits that I want to reign in before they get more out of hand.
I've been checking email too often lately and need to set parameters around myself in order to stop. I turned on Gmail's Inbox Pause from my laptop Gmail application and found it helpful that there was (duh) nothing showing up in my inbox when I inevitably checked on my iPhone in the evening. (It's like peeking under a blanket when you know nothing's there but you want to check—just in case.)
I used to feel the pressure to check email frequently when I was on staff at WeightWatchers.com, Prevention magazine, and Muscle & Fitness Hers, but, I think I pretty much put that pressure on myself. In many situations, especially within new jobs or with newly acquired clients, we set the expectation parameters when it comes to responding to emails. If you're responding to an employer's or freelance client's email at 11 p.m. at night, then they're going to expect that you will check in after you leave the office and that you're available at those hours.
When you only respond during work hours—or wait a few hours to respond—you're letting the sender know that you're working on other matters. If it's truly pressing, they can call you or physically walk over and talk to you about what needs to be handled. Depending on the industry you're in, it's not always possible to avoid responding to emails, but you might consider telling a manager or staffer that if something extremely important and time-sensitive crops up they can call you rather than email.
I'm not alone in the stress I'm feeling by checking email frequently. A 2015 study published in Computers in Human Behavior supports that the more we're checking email, the more stressed we're likely to feel. The 124 adult participants in the study were randomly assigned to limit checking their email to three times a day with their mail during one week of the study. During the other week, they could check their email an unlimited number of times per day. Participants experienced significantly lower daily stress during the week when they were limited to than during the unlimited email use week. In fact, their lower levels of stress were about as large as people get from practicing relaxation techniques, reports a New York Times article.
If you're a freelancer who recently sent out pitches to editors or business contacts or are waiting for a project to kick off that's delayed for reasons unbeknownst to you (a common occurrence for freelancers); that pause can feel interminable and feelings of self-doubt can crop up. Was that it? Did I hit my peak? Am I done in this industry? Do they think I'm a fake? (All of those questions can also mean you're feeling a bit of imposter syndrome.)
I'd imagine these types of feelings are what an author or creative person experiences after they've released a successful book or project that's followed by quiet period after all the attention dies down. (Learn how to handle slow times as a freelancer.)
This is all to say, I think when freelancers complete projects and don't have a ton to work on, it's easy to get sucked into an email stalking habit and then feel like you have to respond to someone as soon as they email you. I don't recommend that. (How to Grow Your Freelance Business in 15 Minutes.)
How to Improve Email Habits So You're More Productive and Less Stressed
Turn on the "Inbox Pause" from 7 p.m. until 8 a.m., and perhaps for at least a two or four-hour break during the day.
Make peace with the fact that bigger, time-consuming, well-paying projects are coming and you might need this interlude in order to better prepare your mind and energy for those upcoming freelance assignments.
Move your smartphone's email app. I drag this app from my iPhone home screen–where I'm tempted to check it frequently—to an empty screen where I'll have to scroll through six swipes to get to it. This creates a subtle reminder in my brain that I wanted to break this habit and probably don't need to put in this effort at the moment.
Disable email notifications on your computer and phone. Turning off all notifications on my phone helps my productivity and I recommend this when you're trying to break habits and accomplish tasks you're putting off. I also don't allow notifications on my phone for social media since I find those extremely distracting as well.
Pause before responding. When someone I'm waiting to hear from responds, I might give it a few hours to get back to them, or even take a day to craft my response.
Do you struggle with checking email too often? What tips do you have to step back from that habit and take control?
Get time management tips from busy freelancers,  how to get work done with kids at home, and work from home productivity tips.
Want to learn how to hone your skills as a freelancer? Check out my Freelance Writing Online Course on Teachable.
Tags: content strategy, freelance writing, freelance writing course, freelancer, online course, productivity, stress, work from home