Why Freelancers Should Have Freelance Anchor Clients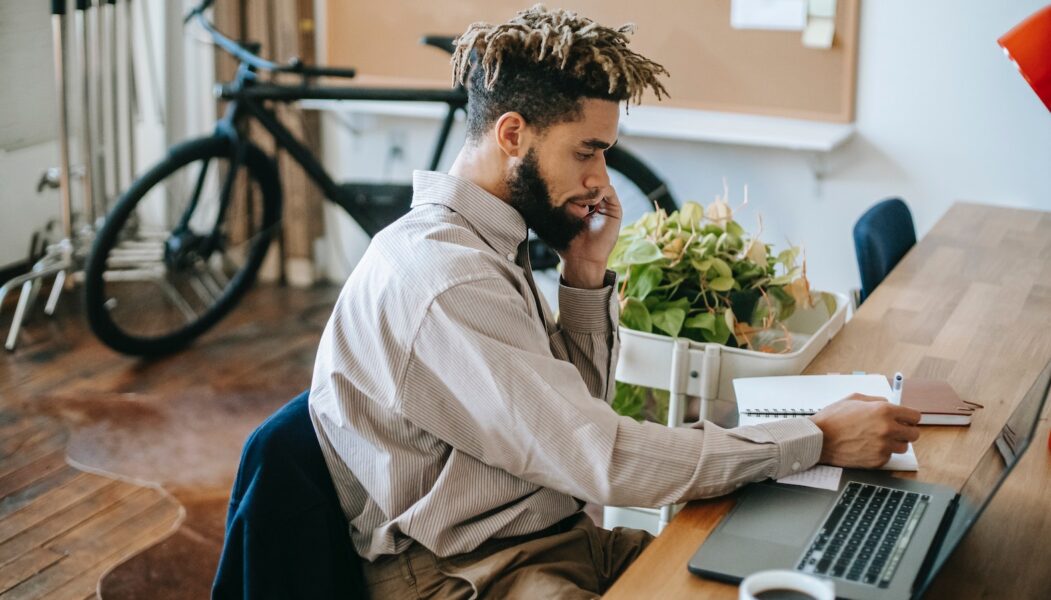 May 16, 2023
If you're new to freelancing and a beginner freelance writer, you might not be familiar with the term "anchor clients" or "retainer clients." Experienced freelance writers may have heard of "freelance anchor clients" but aren't sure of how to find them or how to turn certain freelance clients into steady, ongoing work. While the definition of freelance anchor clients might mean different things to various freelancers, I think of these clients as "guaranteed" steady work and getting at least one assignment a month, preferably two assignments each month or being on a retainer for a certain number of freelance hours a month.
Ideally, I like to have a few freelance anchor clients that I can count on in the months ahead. Preferably, we have a contract in place that guarantees me X number of articles for Y rate for six months ahead of time. But, as many freelancers know and have experienced, that isn't always the case. It might just be a verbal agreement or email contract that says they'd like to keep using you for the next few months. Try to get something in writing in case your editor or manager leaves so you're able to continue working for the client for a set number of weeks or months.
An anchor client can be one who is regularly assigning you stories–either those you pitch or article and blog ideas they've come up with. It can also be a monthly fee for consulting services, like a steady newsletter writing gig, social media consulting, copywriting, copyediting, graphic design, proofreading, article or blog editing, website maintenance, or video production. Find out the different types of freelance writing for each anchor client and pitch them your services!
The Benefits of Freelance Anchor Clients for Freelance Writers
Here are a few anchor client benefits that can make a freelancer's life easier.
Having guaranteed work and income coming in
Being able to plan other freelance assignments around that work
Not having to "hustle," pitch article ideas, or spend as much time marketing and looking for new clients
You'll get better at writing for one client and anticipating their needs
The more you work for one client over the course of a year, you'll be more likely to get faster at the work and earn a higher hourly freelance rate
You'll be able to have a better sense of monthly earnings coming in, when you need to hustle more at times and when you can take it easy with freelance work
You can continue working with editors and teams you like
Right now (September 2021) I have a few anchor clients that make up about 80 percent of my income.
Here's a current breakdown of my anchor clients:
Health brand client, content strategy consulting ($4,500/month)
Financial services client, SEO writing ($900/month)
Nonprofit client, four feature articles a year ($600/month)
Pet brand client, one article a month ($425/month)
Editorial client, one article a month ($425-$600/month)
Those clients keep me busy enough and tally up to a good monthly freelance rate of about $7,000 of freelance earnings a month. I'm able to manage other assignments and expectations that come my way and I only need to find about $1,500 worth of freelance assignments in addition to these to hit a goal of six-figure freelance annual income. Knowing I have this work going on and money coming in helps me turn down work from low-paying clients and pass on assignments that aren't a good fit. (Here's how to get higher-paying freelance clients.)
Do Freelancers Have Freelance Anchor or Retainer Clients?
I asked a few freelancers if they have retainer clients or freelance anchor clients in their work rotation. Here's what they had to say about working with steady clients and what percentage of their income they earn from anchor clients.
Yes! I write a lot for a big, big U.K. newspaper and they pay well. I love working with them, as the team is so friendly and bright, and the briefs are always really clear and helpful. I'm also on retainer with a dating website. – Kate Taylor
No. I almost would rather not since I write novels and also run FundsforWriters.com. I like having the infrequent freelancing assignments to fill in voids instead of the other way around. – C. Hope Clark (If you're thinking about taking on a one-off assignment, read this first.)
About 50 percent of my freelance income is from a layout client. It used to be more and will become less as I transition further from book production to freelance writing. – John Teehan
Not either, but I have steady clients who make up 100 percent of my monthly income (four clients typically, seven or eight occasionally). – Lori Widmer (Steal these tips to find new content marketing clients.)
Freelance anchor clients make up about 80 percent of my income. It's important to note; however, that I am semi-retired so I did not keep very many clients. – Cathy Miller
I'm still in the beginning of my journey… so I, unfortunately, do not have anchor freelance clients. – Ennie Fakoya (This guide will help you find your first freelance job in no time.)
I have two anchor clients at the moment, they are responsible for 70 percent of my income. – Alix M. Campbell
Not yet! – Twyla Adkins, PMP, CAPM
Yes. They are responsible for about 80 percent of my freelance income. – Ffion Llwyd-Jones
Tags: freelance, freelance writer, freelance writing, freelance writing tips, freelancer, higher paying clients