Negotiation Tips for Freelancers I Learned by Watching American Pickers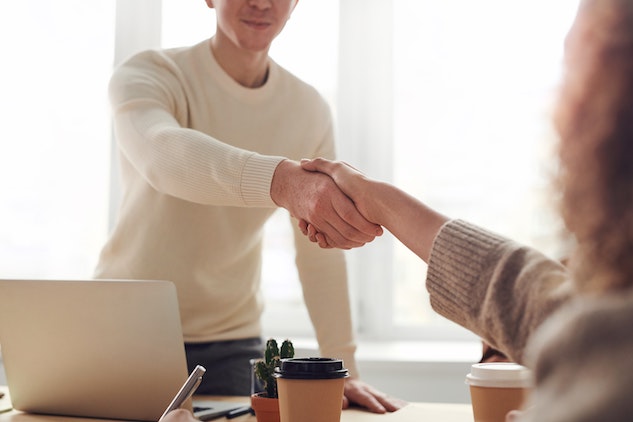 November 30, 2022

My husband got me into the History channel show 'American Pickers' a few years ago and I've discovered a fondness for the show's creators and stars, Mike Wolfe and Frank Fritz — it even helped teach me negotiation tips for freelancers! (As of November 2022 Fritz was no longer on the show and there's some controversy around that even though a new season aired in summer 2022.)
The show has been around for 23 seasons and the original hosts started off as best friends from childhood who travel the country, visiting Americans' homes to "pick" or "buy" antiques and relics that represent American history to sell through their store and business, Antique Archaeology. (Now Mike's brother Robbie Wolfe co-hosts the show, but I originally wrote this blog back when everything was hunky dory with the original co-hosts.)
I love seeing old treasures and beloved objects from American history, but I also get a kick out of watching the show's stars interact with the characters they come across.
While watching buyers Wolfe and Fritz approach possible sellers — some who weren't expecting them and aren't prepared to part with their junk, ahem, beloved treasures — I've picked up a few tips that I apply to my freelance business. From cold emailing to negotiation advice as well as knowing the true value and worth of something, here are business tips I learned from these master negotiators in order to make more money freelancing.
Freelance Negotiation Tips from the Stars of 'American Pickers'
Top tips for freelancers who want to improve their negotiation skills
1. Establish a rapport with a potential client
One of the sentiments that come across in this show is that Wolfe and Fritz are friendly, down-to-Earth, Middle America guys who show respect for the items the potential seller owns. They ask about the history of the item, how they acquired it, what they paid for it and they get the seller telling a story that warms them up to these two strangers who knocked on their door asking to buy their stuff. When freelancers are cold-emailing new potential clients, I recommend adding some positive elements to the email. (Get examples of article pitches here.) Congratulate them on the recent round of funding, compliment them on a blog post you liked, or let them know if you use their product and love it. Then introduce yourself and your services as well as how you can help them. (Learn how to hone your freelance skills with freelance coaching services.)
2. Work your freelance referral network.
The show stars have a few "experts" they rely on to get help with pricing an item and learning more about its history and worth. They also keep some of these "experts" or niche buyers in mind if the person they're talking to on the show might be better off selling to one of these people. They will connect the seller with a better-suited buyer if the product isn't a good fit for Wolfe and Fritz's business. In freelancing, it's helpful to have freelance contacts with a variety of skills you can refer potential clients to. You could also pass along freelance work to them when you're too busy to take it on. Building freelance relationships is an important part of becoming a successful freelancer. You could even share some freelance negotiation tips with your friend by letting them know the price point the client is considering for the project.
3. Name a freelance price you're willing to negotiate with.
Oftentimes, Fritz and Wolfe ask the seller if they'd be willing to part with the piece and if so, what price they were thinking of selling it for. Sometimes the seller asks them what they'd offer (often because they have no idea of where to start). Usually, when these pickers name a price, it's not the highest they'll go. They've left themselves some wiggle room for negotiation. This is one of those negotiation tips for freelancers I apply in my business. Keep that in mind when a client asks you for a freelance rate or price quote. I prefer to give them a range, knowing we might negotiate down or we might be able to work out a price that works better for both of us if it leads to ongoing work. I rarely let the freelance client know the bottom price I'll take right away (because that's my business) in case there's some back and forth.
4. Do your research.
Know what your services are worth. In the case of negotiation tactics on American Pickers, the stars often have a deep knowledge of certain products, like bicycles, motorcycles and cars and so when they are negotiating with the seller, they have a number in mind that they'd like to try to resell that item for. That means they have to know the item's worth to someone else and they don't want to overpay. When it comes to running a freelance business, I recommend freelancers know how much their time is worth and the value they bring to the client. If you're trying to earn at least $100 an hour and have 10-plus years of freelance writing experience and you know your copywriting services result in clients selling more products, make sure you keep that in mind and let the client know what they're paying for. Don't allow the client to negotiate down to a price that isn't worth your time and undermines your value. Here's how to find higher-paying freelance clients.
5. Know your value when it comes to quoting prices.
I think one of the aspects of the show that viewers really like is when Fritz or Wolfe offer more money than the seller asks for something because they know the value of it is much higher than the seller was aware of. It makes the sellers trust and appreciates the buyers that much more. I find that value-based pricing is something freelancers occasionally need to educate clients about. Sure, you can write an SEO article for a client for $500 but if that article shows up on the first page of Google and gets good traffic that leads to conversions and sales for the company, your client could make a lot of money from that one piece of content. That's why you shouldn't take on low-paying assignments if you don't have to and freelancers should try to work value-based pricing into their freelance rates.
6. Offer package deals.
When Fritz and Wolfe really want an object and a potential buyer isn't dropping the price, they'll often walk away from that item and keep exploring. After finding something else they're interested in that the seller is willing to part with, they might do a combined price in order to get both items for a good rate. Oftentimes, it works!
Experienced six-figure freelancers know how to upsell their services and find more ways to work with a client rather than writing a one-off article. That's why it's so important to apply some of these negotiation tips for freelancers as part of your business. Creating pricing tiers can help clients learn more about what they will get when they work with you at different price points. For example, you might tell a client that for X rate you'll write one 700-word blog post a month, but for Y rate you'll add social media posts and for Z rate they'll get social media posts and an editorial calendar for the rest of the year. This can increase your earnings often without spending a lot more time.
Get tips on how to write a freelance article pitch that turns into an assignment here!
Which shows do you watch that teach you valuable business lessons?
Tags: freelance, freelance rates, freelance writer, freelance writing, freelance writing advice, freelance writing tips, negotiate, negotiations, six figure freelancing, six figure income, six-figure freelancer, writing tips