The Best Gifts for Writers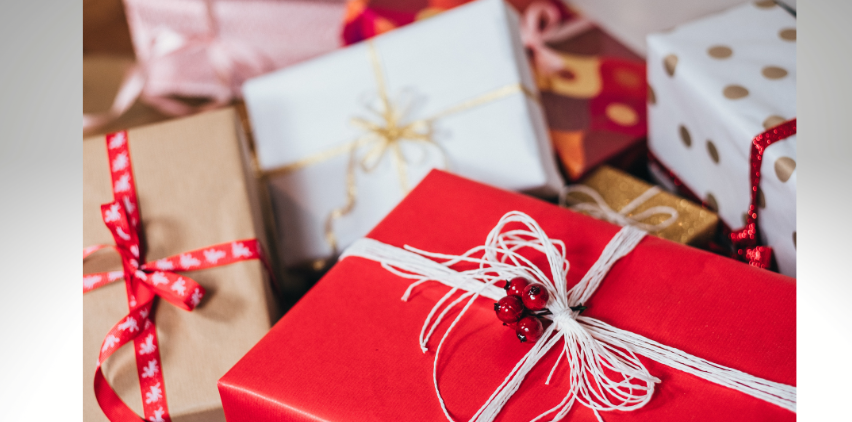 November 22, 2022
Here are gifts freelance writers want to get and give to their favorite creatives who work from home.
If you're like me, you find quite a few items that make the perfect present for you this holiday season while you're shopping for others. Some of those might be these gifts for writers that can help you have a more enjoyable experience while working from home and honing your craft.
Whether you're a full-time freelancer, a freelance writer working a side hustle after hours or you're a passionate writer who's looking to treat themselves—these writer gifts will surprise and delight. They also make great suggestions if you're looking for work from home gifts to give clients, colleagues and friends who are doing remote work these days. (It's totally okay to forward this to a friend or family member who's at a loss for what to buy you this holiday.)
Best Gifts for Writers
Here are some gifts for writers and work from home gifts professionals that will add more joy to their workdays.
Nespresso Mini Espresso Machine
A high-end coffee maker that's primed to go will get a writer's creative juices sizzling once she smells the coffee brewing at her desk. Simply pop a Nespresso coffee capsule pod in the machine that's already been filled with water and enjoy a frothy, piping hot cup of espresso or lungo (larger cup) in a few minutes.
I'm the type of creative who needs to see her deadlines on a dry-erase whiteboard, in a Google Sheet, and on a physical calendar that outlines my other personal and professional plans for the month. A calendar with stunning travel photography of their favorite locations or cute animals will be a fantastic gift for writers when they want a little mental escape from the grind. This National Geographic American Landscapes Wall Calendar if a great gift idea for writers that's an affordable option as well! Here are some great books for freelancers if you'd like to give a freelance writer gift that helps their business.
A box of beautiful chocolates—or their favorite candy—is a gift for writers that will perfectly complement that coffee break. There's nothing like a sugar and caffeine break to help you return to your computer feeling ready to finish a draft! My generous father-in-law always gives me Neuhaus chocolates (and red wine!) at the holidays. Did I hit the in-law jackpot or what?
Wireless earbuds are going to help your favorite remote worker move around his or her office while on work calls, while listening to their favorite podcasts for freelancers, and making sure they aren't tethered to their laptop when on video calls. (It's nice to turn the camera off and move around a bit, amiright?) I love my Apple Airpods but I was first introduced to wireless Bluetooth earbuds with Jabra Elite earbuds that are great for running, workouts, and work calls. They make perfect work from home gifts for any employee or freelancer who finds themselves on work calls or simply wants to listen to music while they work–and drown out any noisy home distractions. (Here's how to work from home with a baby as a freelancer.)
Book of the Month Subscription
If the writer in your life loves reading fiction, he'll appreciate a BOTM subscription gift card. Subscribers of Book of the Month can take a quiz to learn about their interests and get tailored options of hardback books sent to their home each month.
Supportive Slippers Like Vionic Relax
I have several pairs of Vionic slippers that I walk around my home in. I don't want to walk around barefoot and need a supportive slipper with a rubber sole that keeps my feet warm without being too hot. These slippers do just that. I gifted my sister a pair when she took on a remote work job as her new "work shoes" that she wears every day.
If there's a way you can find out your writer's favorite writing quote, gifting them a framed version to hang on their wall would truly knock it out of the park when it comes down to one of the best gifts for writers.  I have a few framed quotes around my office that offer up inspiration.
Gift card to a food delivery service
I love sending a gift card for a food delivery service to new parents—especially when visiting the family wasn't ideal during the pandemic. I think a gift card to any food delivery service—GrubHub, Seamless, UberEats, Slice—would be a welcome gift for writers, or work from home gifts for remote workers. (Who could be mad about a nice hot meal showing up at their door on a work break?!) It's nice to have a hearty midday meal, snack and dessert, or dinner delivered when you're on deadline.
Membership to a meditation app
Every writer could use a break at times and some "head space" after taking a few deep, meaningful breaths. A gift card to a mindfulness or meditation app can "gift the gift of calm"—what could be a better gift for writers than that? Consider Calm, Aura, or Headspace to name a few.
More Gifts for Writers to Think about Buying
I asked some Facebook Page followers what they would want to get if someone was looking to buy gifts for writers for them. Here are some of their suggestions:
"Specialty coffee, a mug or thermos with a witty saying, an adult coloring book–to get your mind off writing and words." – Liz H.
"A bottle of vodka and a delete key." -Malia F. (How about this adorable DELETE pillow when you're looking for funny gifts for writers?)
"A Vera Bradley snow globe pattern pen. Barefoot dreams CozyChic throw. Expensive hot chocolate. A mug warmer. A gift card to an indie bookstore." – Brette S. (I'm loving this Ember mug for drinks that stay hot for hours! Perfect for when you're in the creative zone.)
One of the best gifts for writers I received this year? My husband had my home office redone. I love it!
See the pics on my Instagram page.
What gifts for writers have you received that you loved?
*Some links might contain affiliate links.*
Tags: freelance, freelance writer, freelance writing, freelance writing tips, productivity, writing tips