Weekend Habits of Successful Freelance Writers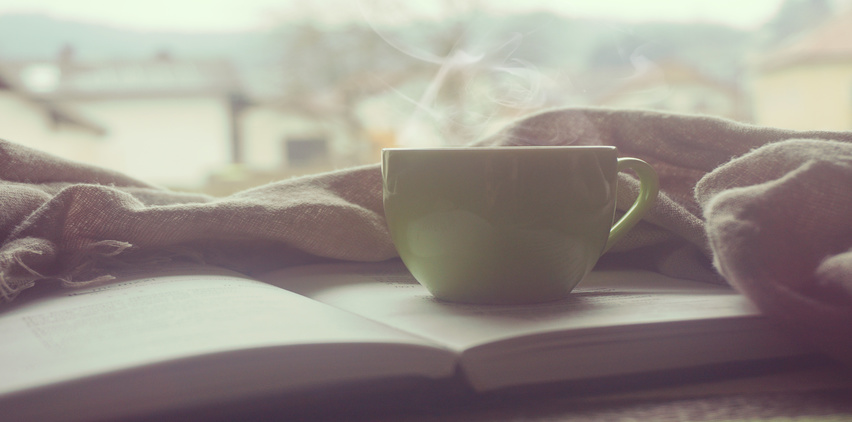 November 15, 2019
I'm always curious about the habits of successful people–particularly successful freelancers, whether that represents success in their personal lives—like relationships, friendships, and health—or being a success in their professional circles. (Get 100+ tips on how to become a successful freelance writer here.)
Since scheduling "down time" and "taking days off" can be a struggle for freelancers, I asked successful freelance writers, journalists, and editors I admire what their weekends look like as freelancers. Some of them enjoy working on the weekends, others have strict rules against it, and some freelancers–like myself–struggle to strike a balance. (Here's how many hours freelancers work each week.)
In my opinion, there isn't a right or wrong answer when it comes to working on the weekends and being a successful freelancer; it's simply what works best for you and your life. (Want to become a successful freelance writer? Get the tools here.)
Here are a few weekend habits of successful freelance writers:
Do Freelancers Work On Weekends?
"I used to have a client that required me to be in the office all day every Friday so I had tell my other clients that I was less available that day," said freelance editorial and digital strategy consultant, Abby Lerner. "That project ended about four months ago, but I still embrace the quieter Friday and use it primarily to prepare for the following week–which I used to do over the weekend. Now, I plan next week's lineup, making sure that at least Monday's story is finalized, and even drafting an email I send first thing every Monday morning. This has made a huge difference in my weekend–not having tasks I must do before Sunday evening hanging over my head. Monday morning comes, and I simply paste my draft into an email and send–task number-one crossed off my to-do list!"
"One thing I try not to do over the weekend is check email," said freelance journalist and digital content strategist, Jenn Sinrich. "I work as hard as I can and refresh my email page until the very last minute I'm working on Friday afternoons–sometimes past 7 p.m.–but once I shut my computer off, I generally try to keep it off until Monday morning. The reason being is that if I don't, I will most certainly be looped into responding to something that doesn't require my immediate attention and distracts me from my weekend plans—even if those plans are just relaxing with a cup of coffee. We all need to cool-down from our hectic schedules!" Here are 5 tips to make more money freelance writing this year.
"Every Friday, I tally up the earnings for the assignments I've turned in that week and compare it to my weekly goals," said digital strategist, editor, writer, Brittany Risher. "I keep an Excel document that tracks my weekly and monthly income, and although this weekly income isn't actual money in the bank, it helps me see how I'm tracking toward my financial goals. It's a nice reminder on slow weeks that I am OK…or that I need to get more pitches out! At the end of every week, I also update my weekly to-do list. I make daily to-dos each evening, but I like to keep a weekly list to have a bigger picture of all of my projects going on. That way I don't forget anything.  Other than that, I don't have a set routine on the weekend, to be honest—I do occasionally answer emails on Saturdays and Sundays (whoops?)." (Here are the skills you need to make six figures freelance writing.)
"I try to wrap up any outstanding email chains by Friday afternoon and usually avoid diving back into my inbox for most of the weekend," said writer, Kara Cutruzzula. "By the time Monday rolls around, I feel ready for a fresh start." (Psst! If you're looking for a great news-free newsletter that's geared to writers and freelancers, Kara has a stellar one called 'Brass Ring Daily.' Subscribe on her website.)
Remember to check out Freelancers' Number-One Success Tip.
Why Some Freelance Writers Don't Work Weekends
"I am pretty determined to not work on weekends. I know that sounds really old-fashioned, but I just….can't," said journalist and author, Bob Sullivan. He believes in the power of downtime so much, that he started a blog called 'The Restless Project.' "I get 'out of words' on a regular basis.  As in, I just can't write any more, can't stand the thought of typing; and I know my ability to be clever and witty is a finite resource. (Some would say, quite finite). There's just no way I can put my all into writing a good lead more than five to six times a week.  Of course, I do read on weekends and catch up with stories (and sometimes reluctantly, sources) on weekends.  I get some of my best story ideas on weekends.  I then email them to myself with the subject line 'story' so they are easy to find.  Doing so 'frees' me from any compulsion to keep working on them, so I can go back to enjoying my coffee or my bike ride or whatever.  But I'm a really big believer in recharging your brains, and specifically, your capacity to be creative."
"I do not work on the weekend! I avoid anything that relates to work if at all possible," said journalist and writing coach, Caitlin Kelly (no relation!). "To me, weekends really are a sacred space in which to fully recharge and enjoy my life. Given that my worklife is a continual output of intellectual effort and energy, I need plenty of time to think, to reflect, to come back to it with new ideas." She said that she makes time to read print newspapers, cook, listened to favorite NPR shows, reads for pleasure, takes Spinning classes, goes on walks, naps with her husband, blogs, cooks, and talks to friends via Skype or phone who live far away in British Columbia, Toronto, or England.
Here's why constantly checking email zaps your peace and writing progress.
Why Some Freelancers Don't Mind Working Weekends
"I spend much of the weekend writing," said freelance travel writer, Allison Tibaldi. "I find it's a good time for me to really focus, as I am not receiving work e-mails that sometimes require immediate attention and often act as a detraction from actually getting the words down and the work done."
"I don't have a set schedule on the weekends or even a routine, I just listen to my body and see what I feel excited to work on. This way it doesn't feel like work. When my mind starts to feel over-worked, I simply walk away and do something that is relaxing or exciting," said health and fitness writer, S.J. McShane.
"On Sundays, I take a look at my week ahead and add notes to my online calendar about upcoming interviews," said writer and personal trainer, Linda Melone. "I include whether or not I need to send questions to the source ahead of time or anything else I need to prepare." She said she loves to write on the weekends. "I enjoy writing for the sake of writing, so to me it's a treat to do it without distractions. I find it difficult to turn off distractions regardless of how many tricks and 'productivity hacks' I use." Melone said she'll also go through social media and news stories for article and blog ideas and stow them away on Evernote for later. She recently won an award for a #1 Fitness Over 50 blog! 
In my opinion, one of the perks of being a freelance writer is that I can often write and work on my own schedule for the most part. When my partner is working on the weekends and I don't have a ton of social plans, I don't mind doing some work on Saturdays and Sundays, because I'll often take an afternoon, morning, or entire day off during the week. I'll usually spend this time updating my website, pinning articles on Pinterest, scheduling social media for the week, and reading stories I didn't have time to catch up on in my industry over the week. I try to give myself at least one day each week without doing any work. (As a freelancer, it can be all too easy to tell yourself, 'I can take days off whenever I want,' and then never actually do that.) For personal development, I like catching up with family and friends over the phone and text on weekends, in person, playing with my puppy, and reading books.
Here's what seasoned freelance writers wish they knew when they were starting out.
Ready to kick-start your freelance career this weekend? Enroll in my condensed weekend freelance writing course today and you'll be sending a pitch to an editor by Monday!
Tags: article ideas, content strategy, freelance, freelance rates, freelance writing, freelance writing course, freelancer, magazine editors, online course, productivitiy, writing rates, writing tips