Why You Shouldn't Become a Freelance Writer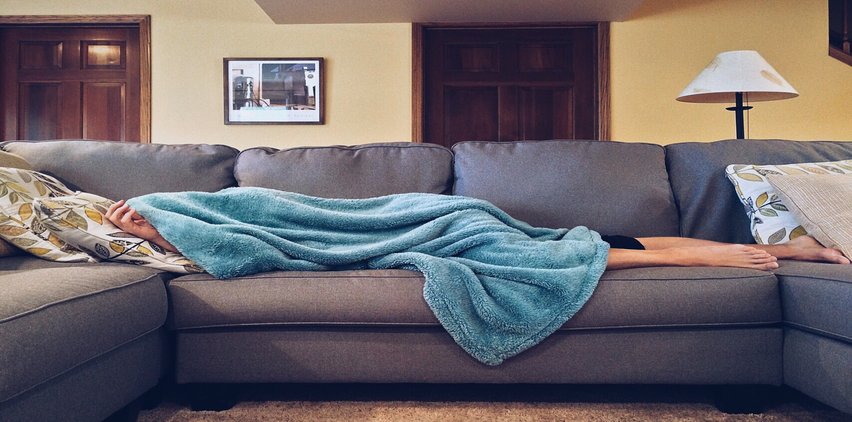 September 15, 2019
Ever hear that "everyone" is your target audience when it comes to selling? Sounds lame, right?
I'm an instructor of freelance writing online courses on Teachable and an author of 100+ Tips for Beginner Freelance Writers, so I'm supposed to sell the fact that "everyone should be a freelance writer" to the masses. After all, in theory, it would put more money in my pocket at the end of the day and maybe even make me call myself a "success" because I have X amount of students in my freelance writing e-courses.
But you know what? There are certain people I think who shouldn't spend their time and money trying  to become freelance writers. Here's why:
When Freelance Writing Isn't a Good Career for You
You're lazy.
I don't want to encourage lazy students who are just going to waste their money and who shouldn't become freelance writers to enroll in my e-courses. If you're hoping that you add "freelance writer" to your LinkedIn profile and expect a ton of business to start rolling in without doing other marketing, you're going to quickly realize that's not how this business works.
You aren't willing to make the time.
I don't want to tell a potential student and customer that they should spend $97 for my freelance writing course (valued at over $300) if he or she isn't really interested in writing and doesn't have the time to put in a few hours a week to work on freelance writing  as a side hustle in order to get their byline in magazines and on websites. By the way, here's how full-time workers make time for their side hustle–and you can, too! If you have a few hours on the weekend, you can learn how to kick-start your freelance writing career here.
You're looking to make a quick buck.
Have you read articles and freelance writing blog posts that promise you can make $10,000 a month as a freelance writer? Sounds appealing, right? Chances are, if you're just starting out as a freelance writer, it's going to be (much) slower going than that, based on my experience 13 years of experience as a freelance writer. Sure, you can sell article ideas and pitches to editors and start making hundreds or thousands in your first month of freelance writing, but in my experience, it often takes about  30 to 45 days to get paid for that first assignment once it's finished and approved by the editor. If you need to earn some quick cash to pay this month's bills, you'd be better off doing something else, like delivering pizzas, or walking dogs or offering caregiving services in order to get paid faster.  You could make nearly $20 an hour babysitting.
Here, learn 6 money questions to ask yourself before going full-time freelance.
You aren't willing to put in the work.
Taking a freelance writing online course and not doing the lessons  while expecting to get freelance writing jobs handed to you is like signing up for a gym membership and expecting to get ripped while sitting on your couch. Freelance writing is an amazing career (and one I think a lot of people can do!) but it takes consistent work. If you follow the instructions in my e-courses, do the research on your ideas and the outlets you're pitching, and start writing email pitches to magazine editors, you will become a freelance writer. And a well paid one eventually. (Marketing is an important part of six-figure freelance writing.)
But you're (probably) not going to get a lucrative assignment for The New Yorker offering you several thousand dollars for a cover feature the day after you enroll in my course. (But if you do, let me know!)
I know what you're thinking, Diana, this is the worst sales pitch in the history of selling. I might agree with you.
The thing is, I want to turn my freelance writing course students and coaching clients into successful paid writers; not simply monetary deposits in my checking account.
That being said, if you are interested in becoming a freelance writer because you like to write, because people told you that you're a good writer, because you have ideas to share that can make a difference, then you should take a chance and learn the steps it takes to become a freelancer.
Tags: article ideas, article writing advice, content marketing, content strategy, freelance rates, stress, time management, work at home, work from home, writing tips