Why I Freelance as a Side Hustle While Working Full Time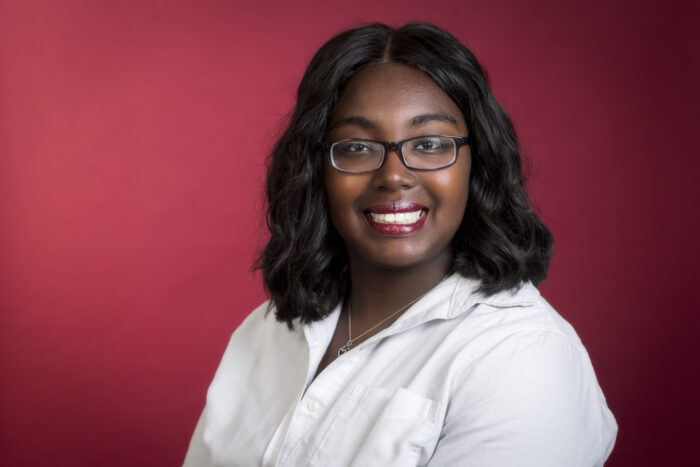 April 15, 2021
This is a guest post from freelance writer Carlett Spike. Read more freelance writer guest posts.
Carlett Spike is a New Jersey-based writer and editor. Her work runs the gamut from race issues to health and food. She is a proud Rutgers alumna and earned her master's degree from the Columbia University Graduate School of Journalism. Her work has been featured in Shondaland, New Jersey Monthly, and Good Company among other publications. Check out her portfolio and follow her on Twitter @CarlettSpike and Instagram.
How to Manage a Freelance Side Hustle While Working Full Time
1. How did you get started freelancing?
I first seriously considered freelancing in 2017 when I was in between jobs and unemployed for four months. I reached out to some friends to let them know I was looking for opportunities and one was able to put me in touch with a woman who owned her own business and was in need of a copywriter. While I didn't make much, the experience did open my eyes to see freelancing (which always seemed far-fetched and out of reach) was possible, so I decided to continue freelance writing on the side once I got a full-time job and try my hand at pitching editorial work. (Learn how to write an article pitch.)
2. Do you mind sharing some early freelance writing rates you earned when starting out?
So that business owner I first worked with started out paying me about $25 an hour for random one-off assignments that would take one to three hours. The work would be to write copy for her clients' websites, media kits, social media, etc. As we began to work together more regularly, we agreed to $800 a month. At the time I was extremely happy about it, but I now realize that rate was a mistake because it was set no matter how many hours I worked. So looking back that probably was not the best arrangement and was definitely a lesson learned when it comes to rates. I did not do any editorial work until the end of that year, where I wrote for a magazine that paid about $0.33 per word. (Here's how much magazines paid writers in 2018.)
3. How have you made freelancing on the side while working full time work for you? Has it evolved?
Freelance writing as a side hustle while working full time is a balancing act. The first key part to making it work was figuring out my strengths, my time needs and what I could realistically execute around a 40-plus hour workweek. What that means for me is only accepting a few assignments from clients at a time (at most I may be juggling 5 assignments with similar due dates.) I am a morning person, so it works for me to wake up at 3 a.m. a few days a week to get some writing and pitching done and get it out of the way. For phone interviews, I will do them during lunch, take a short 15-minute break during the day (if I know the interview will be a shorter one), and/or schedule interviews with people on the West Coast so I can do them after work hours. While I think most of my routine has remained consistent, the key change that really made a difference for me was confidence.
I was nearly paralyzed with fear when I would first get freelance assignments and spend (too many) hours researching, transcribing interviews and rewriting drafts. Now I use Otter to do my transcriptions, it's not perfect but works well enough that I can search the text and only transcribe the parts I need. Even when it comes to the time I spend writing, I normally take 20 to 30 minutes to pull the quotes and arrange the bones of an article outline. That way when I have a free 30 minutes (maybe while cooking dinner or on my bus commute to work) I can sit down and knock out the writing. I suppose it comes down to the old saying practice makes perfect. I've definitely found, it takes much less time to get things done as I've become more confident with the craft. On average I probably spend 4 to 6 hours on freelance work each week.
4. Why is it important for you to freelance while working full time?
It's important for me to continue to freelance as a side hustle because it offers the chance to write about a large variety of topics. I work full time as a writer and editor for a university publication, so it's nice to step outside of that world to write about topics that I normally don't get the chance to, like black hair care or vegan restaurants. Also, the money has made a huge difference in hitting my savings goals. I am fortunate enough that my full-time paycheck is enough to cover my cost of living. So I currently save all my freelance money to use towards some of my future goals like buying a home.
5. What is your favorite part of freelancing?
My favorite part of freelancing is actually all the interesting information I've learned. I call myself a generalist, so oftentimes my story ideas come from questions I have or information I think others may be struggling with. This year I got to read some great books and speak with people from a wide variety of fields. I think most journalists are nerds at heart and love to keep learning as well.
6. What is the most challenging part of freelancing as a side hustle?
The hardest part is making time and staying consistent. It's easy to make excuses, especially if you are not dependent on that extra freelance income. Even though I am a morning person, it's not that hard to talk yourself into snuggling back in bed on a cold winter morning or putting things off until tomorrow. That said, I think as you develop the muscle and the discipline it gets easier to make time and you get more efficient at getting assignments done.
7. What would you advise others who are working full-time and want to freelance on the side?
If you want to get started freelancing just do it. You can start small. Last year, when I was only looking for editorial work, I wrote less than 10 stories. So far this year I've written 30-plus articles. I'm sure for some that's still hardly much, but the point is to take the time to grow.
Remember your full-time job is a blessing, so use freelance writing as a side hustle as an opportunity to explore topics and build relationships while collecting a regular paycheck. Depending on how serious you are about freelancing, I also suggest investing in yourself. I worked with Diana and took her freelance writing online course to get tips and guidance to find better-paying clients. I also subscribe to Sonia Weiser's Opportunities of the Week newsletter ($3 per month) to get a list of writing opportunities and editors' contact information in a weekly email. This has saved me a lot of time instead of scouring Twitter and other resources myself when writing freelance article pitches. Finally, believe in yourself! I keep circling back to confidence, but you really need it to send out pitches, put yourself out there and nail freelance assignments. 

Tags: article writing advice, freelance, freelance success, freelance writer, freelance writing, freelance writing advice, freelance writing course, guest post, productivity, side hustle, six figure freelancing, six-figure freelancer, write faster, writing advice, writing rates, writing tips