10 Best High-Paying Freelance Writing Niches to Write for in 2023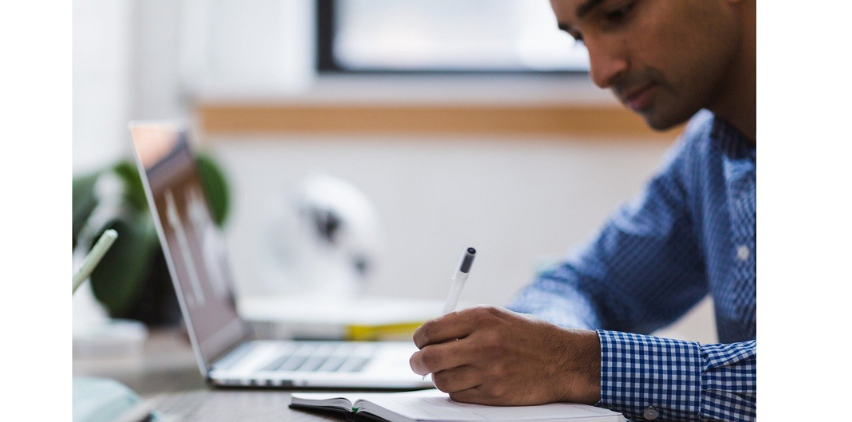 February 20, 2023
You probably clicked on this article because you wanted to discover the best freelance writing niches of 2023 that you should focus on in order to grow your freelance business. But you might also be thinking, 'Okay, what is a freelance writing niche?' And, 'how do I find the freelance niches that pay well so I don't spend hours whittling away the hours searching for freelance writing jobs in a niche that doesn't pay well?'
Here, you'll learn what is a freelance niche, if freelance writers should work in freelance writing niches and the high-paying freelance writing niches of 2023.
What Is a Freelance Niche and Why Should Freelance Writers Look for Them?
Basically, a freelance writing niche is a specific sector or genre that someone focuses on. For example, you could be a health writer as your niche. You could also be even more specialized and call yourself a sleep writer, which is a type of a health writer. Or, you could say your freelance writing niche is that you're a sleep technology freelance writer who helps brands share their stories with consumers.
See where I'm going here? In any of those situations, the types of freelance writing you could do within that niche might be blogging, content marketing writing, ghostwriting, SEO writing and more.
You might be wondering why you should specialize in a freelance niche and if it's worthwhile. Some freelancers caution against being too specialized in a certain area but I don't think it's an issue if you know how to diversify the types of freelance writing you offer clients. In general, I think it's helpful to have a freelance writer niche (or a few) that clients go to you for and people refer work to you for these services. You want to make sure you're one of the freelance writers a brand wants to hire for their freelance projects and assignments.
Think of it like this. When you have a problem with something in your house that needs to be fixed or built, you probably go to a specialized individual as opposed to a general contractor. You call a plumber for issues with your pipes and the electrician when you're having an issue with power, and a wallpaper hanger or painter when you want your walls covered. I could try to reach out to a general contractor who dabbles in some of these problems and might be able to fix a few things, but when a pipe bursts, I want an experienced plumber who knows what they're doing to show up ASAP.
I've been fortunate enough that higher-paying freelance clients are sometimes referred to me for diet and weight loss topics, fitness, and sleep, personal finance to name a few. These are some high-paying freelance niches of 2023 that help me grown my business as a freelancer.
When clients, other freelancers, or former colleagues think of you for a particular niche, hat's a great place to be as a freelancer and I hope that you wind up in that fortunate situation where someone hires you because you're a great recipe writer, or a sneaker fashion writer, or you are an experienced mental health writer.
Many of the clients that I found to pay well for freelance writing niches are branded clients (Business to Consumer B2C), and business to business (B2B ), but you should also look at national associations, nonprofits (yes, they have budgets), national magazines as well as local magazines or newsletters.
Here's some advice on finding a freelance writing niche that's a good fit for you as well as what you should know about the downsides of being a niche freelance writer.
The 10 Best Freelance Writing Niches of 2023
Here are the most profitable freelance niches of 2023 that I think freelancers and freelance writers should consider looking for work in if they want to earn great freelance rates and become a six-figure freelance writer. They don't appear in any particular order.
1. Health
While this is a saturated market if you're looking to get started freelance writing and break into the market with a clip in Shape, SELF, Men's Health, or another popular, nationally-recognized editorial brand, there are plenty of high-paying freelance writing niche opportunities within health that offer great freelance rates. Here are some of the types of clients and writing I've found that pay well. (How much should you charge for a 500-word article?) For each of these categories, there are so many subcategories you should explore for niche freelance writing. Here are few top health niches of 2023 to look for freelance writing jobs within:
Pharmaceuticals
Sleep
Beauty
Fitness
Weight loss
Mental health
2. Healthcare and Medical Writing
While this freelance writing niche of 2023 might seem the same as health writing, I assure you it's not. Medical writing is often technical writing. I've seen some message board posts that mention there are nurse practitioners breaking into freelance writing careers because of their backgrounds and expertise. I'm sure mental health professionals and doctors and dentists would make excellent writers for some brands' blogs if they wanted to pursue these profitable freelance writing niches.
According to the American Medical Writing Association, medical writing often requires a deep knowledge of medicine and the ability to understand complex data – from studies to charts to industry jargon. Medical writing might work on peer-reviewed articles, research for new devices, writing grant proposals, as well as articles that inform the public about complex health and medical topics and how they relate to their lives. (Think of how in-demand a medical health writer was during the height of the coronavirus pandemic!)
3. CBD (Cannabidiol)
Within health, CBD topics and cannabis have been hot for a few years and companies are hiring writers to produce articles for them as well as copywrite for their websites, newsletters and social media channels. The CBD niche is a good place to get some clips if you're interested in pursuing that field as a profitable freelance writing niche and be a cannabis blog writer. Not only are consumer magazines looking to address this topic but there are so many products out there on the market that you could try to write for some of them.
Editorial sites and brands are looking to educate people about cannabis now that it's become legalized in more states. If you have knowledge about the topic and a passion for educating people about it while applying your skills, you could stand to capitalize on the market and become a go-to writer in this profitable freelance writing niche of 2023. Wondering what should be in a freelance pitch? See this guide for 24 examples of freelance article pitches that worked.
4. Gaming
This high-paying freelance niche of 2023 is one I frequently see freelance writing jobs posted for and it makes me wish I had an interest in the industry. Whether you're addicted to Fortnite, Minecraft, Resident Evil, Grand Theft Auto or a slew of other video games and online games that I have no idea how to play, you're probably a great candidate to apply to gaming writing jobs and reach out to industry website and offer your freelance writing services. According to this site, revenue in the video games segment is expected to reach over $450 billion in the next four years. This is a great way that freelance writers and freelancers who have an interest in gaming can earn money writing for brands while sharing their know-how with communities they know and love.
5. Personal Finance
Have you noticed that your bank probably has a blog these days? That's probably the case even if you don't use a brick-and-mortar bank to hold your money and help you manage your freelance business. With so many direct banks, virtual banks or neo banks available these days, digital content and copywriting needs are growing for this industry. How else will they get their customers? Personal finance writing is a high-paying freelance writing niche of 2023 and it's one that doesn't require a business degree, CPA background, or graduate degree in many instances.
There are also quite a few apps in the personal finance space that you could try to reach out to if you're looking to grow the personal finance brands you want to write for. Many of them have blogs and newsletters.  This used to be one of the most lucrative spaces to write for in the past, and while it does usually pay well—depending on the client, of course—some of the editorial companies in this space aren't offering great rates all the time. You have to do your due diligence when it comes to pitching editorial personal finance outlets as well as brands if you pursue this freelance writing niche of 2023.
Remember, here are article pitch examples that show you how to get editors to give you an assignment.
6. Cybersecurity
With so many security breaches and cyber threats in the news each day, it's no wonder that companies are looking to enhance their cybersecurity and inform their customers of the steps they've taken to protect their information. If you're knowledgeable in this area, you could find lucrative freelance writing clients who want to pay you for your cybersecurity industry knowledge. Being able to communicate crucial, sensitive information internally and externally is a special freelance skill. Cybersecurity writers and cybercrime writers might find freelance work in the form of articles, ghostwriting blogs for industry leaders, strategy documents, as well as whitepapers, and educational content.
7. SaaS (software as a service)
SaaS or [Software as a service] is a software-delivery method that lets end users access and use applications remotely. It's a form of cloud computing that allows data to be accessed anywhere that has an internet connection.
SaaS solutions are cloud-based apps and there are tons of companies out there offering these digital services to companies. Some examples of SaaS companies are cybersecurity software, customer relationship management tools, even personal workspace software that freelancers are already accustomed to using like Asana, Trello, and Basecamp.
SaaS freelance writers are sometimes technical writers but more importantly, they need to have a solid grasp of the company's software and products, who their ideal client is, how to speak to them, and how to sell through their writing. One of the fastest growing and best freelance writing niches that pay well is this industry, thanks to investors with deep pockets and a growing demand for these products from companies.
8. Technology Writing
This freelance writing niche is one I often tell freelance coaching clients to consider when they ask how to earn more money freelancing. As you explore this high-paying freelance niche, you can break in by asking yourself the following questions:
What's the technology angle to your pitch?
What tech companies or products are in the space?
This is a way to get granular with your niche when approaching companies you want to write for. Think like this:
Health > Sleep > Sleep Tech (apps, software, consumer products)
Food > Food Tech (appliances, software, things that restaurant owners or food business owners might need, etc.)
Reflect on the products you might use as a consumer in that space, but then also think about what a company would need to use.
Using Food Technology as a profitable freelance writing niche of 2023, think about smart appliances and the brands that are creating those products for consumers to buy.
But then dig deeper and look into the software that goes into that appliance and whether that's a company to approach as a freelance writer. Applying this critical thinking is how you'll be able to stay relevant as a freelancer and earn a good living in this field for the long haul.
9. Gambling
Gambling might not be the first topic that comes to mind when you think of the best paying freelance writing niches of 2023 but before you skip over this niche, think about everyone you know who just placed a bet on the Super Bowl. The online gambling market is valued at about $63 billion right now, not a small chunk of change. If you love poker, Texas hold 'em, gambling topics, slots, video poker, sportsbooks, sports betting, iGaming topics or are willing to learn more about these, this freelance writing niche of 2023 could be a fun area to explore that isn't saturated with freelance writers. You might even become a sought-after gambling freelance writer like this six-figure freelancer.
10. Blockchain / Cryptocurrency / Alternative currencies
Cryptocurrency has been a hot topic for quite a few years now and if you have a background in this area or skills that would help readers, you could make good money writing for clients. Cryptocurrency writing was a profitable freelance niche I first included on this list in 2022 before the FTX cryptocurrency scandal and crypto crash. While the industry is in flux, knowing how to write about alternative currencies—whether they are smart investments or not—and what we can expect from them in the future is an area that brands and websites are hiring writers to work on freelance articles about. It's a freelance niche that requires background knowledge and expertise—that's something clients are often willing to pay more for.
High-Paying Freelance Writing Niche Exercise for Find Clients
I like to do some research to see what a global X market will be in the future to see if it's a niche I could focus on. Using sleep as an example of a profitable freelance writing niche from above, I learned its revenues are expected to be $137 BILLION by 2026, according to this press release! (It even lists major companies you could research and possibly try to work with!)
When trying to narrow down a niche and brainstorm topics, try this example:
Using Food Technology as a profitable freelance writing niche example, think about smart appliances and the brands that are creating those for consumers to buy.
But then think about the software that goes into that appliance and whether that's a company to approach as a freelance writer.
Or think about how restaurants are relying on food technology to take orders, manage inventory, etc. These are all places you could look for freelance writing work.
Think about your interests, background, and the sectors you'd like to write for as you consider some of the best high-paying freelance writing niches. Jot down any past jobs you had that might give you a leg up on the competition when you set out to write for a profitable freelance niche that pays good money.
Set aside time for brainstorming within your niche.
I also like to sign up for newsletters in my niche and keep a spreadsheet of brands to check out once I hear of them to see if they'd be a fit as a possible profitable freelance writing client.
Exercises like this one and lessons how to pitch the best-paying writing freelance niches of 2023 are covered in my course on Teachable, "How to Earn $100 an Hour Freelance Writing."
Tags: freelance, freelance rates, freelance tips, freelance writer, freelance writing, freelance writing advice, freelance writing niche, freelance writing tips, freelancer, freelancing, niche, niche writing, six figure freelancing, six figure income, writing rates