How to Get Paid for Writing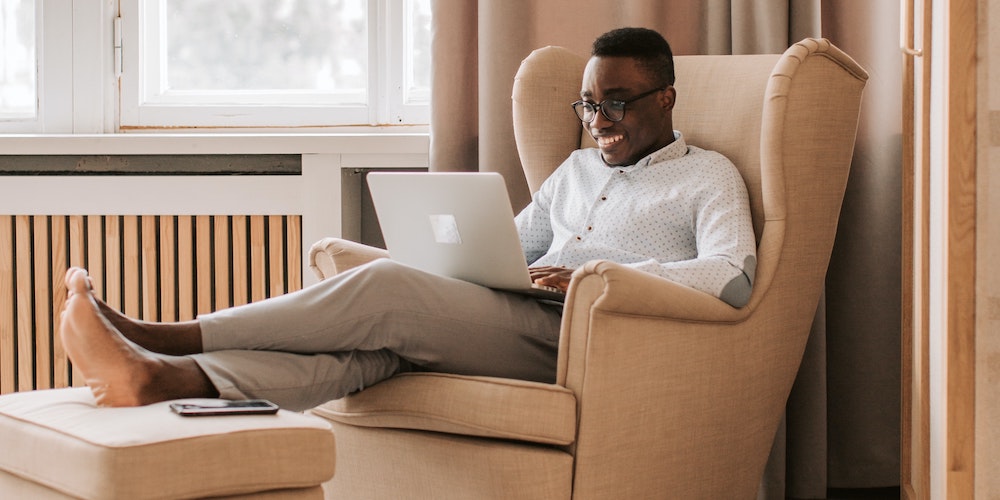 October 20, 2022
Whether you want to launch your full-time freelance writing career or you're interested in dabbling in freelance writing as a side hustle, you've probably wondered, 'how can I become a content writer and get paid for writing?' Here are some key components of getting started freelance writing, how to get paid for writing, and becoming a successful freelancer if you're a beginner freelance writer – including how to write an article pitch. (Psst, don't forget to check out this freelancer FAQ guide.)
How to Get Paid for Writing
Get advice for freelancing as a content writer as well as types of freelance writing and freelance writing websites that feature paid assignments!
1. Educate yourself on the ins and outs of freelancing.
When you want to learn how to become a freelance writer and how to become a content writer that gets paid for writing, it's helpful to have a variety of resources at your fingertips. Read some of these freelance writing books I've found helpful when you're getting started freelancing, listen to podcasts for freelancers whenever you're away from your computer and have downtime, and read the magazines and websites you plan to pitch an article idea to before you send a pitch!
2. Decide what type of writing you want to do as a content writer.
A freelance writing career is more than just writing articles for magazines. Look around you and you'll see content writing examples everywhere you look. Peek through your postal mail. (Try this exercise to find content marketing clients right under your nose!) You could be a copywriter, copyeditor, editor, content marketing writer, freelance writer for magazines, freelance writer for websites, SEO writer, ghostwriter, blogger, press release writer, a corporate writer for businesses, social media writer, travel writer, the list goes on. Thinking about how to become a content writer means being open to a variety of freelance opportunities. I started out mostly writing content for magazines and editorial websites, now I do branded content writing for brands, creating whitepapers, ghostwriting for books, and copywriting for brand websites. Figure out your freelance niche when you're wondering how to become a freelance writer. Stick to a niche–like one of these most profitable freelance writing niches–and I bet it'll get easier to write in that specialized area. Plus, editors will be able to find you through your network, you'll have a growing list of contacts and sources, and you'll even be able to branch off to other outlets and publications.
Research content mills: This phrase means different things to different people and can have negative connotations. Beware sites that only give an assignment to the lowest bidder and pay pennies–some people save Fiverr and Upwork are websites for freelancers that don't pay well. You ultimately won't win when you only "win" the lowest-paying gigs all the time. Personally, I enjoy working for higher-paying content marketing websites and reputable brands through those platforms, like Contently, Skyword, ClearVoice, and a few others.
Try cold pitching editors and freelance clients: This freelance writing tip for how to become a content writer is one new freelancers don't always feel comfortable doing because it can be tough, you can (and will often) get rejected or passed over, and it's more time-consuming to research the perfect outlet for your idea and tailor your freelance editorial pitch for that client. But, when you want to work with certain clients and don't know anyone there, this is probably the best way to land an assignment. Make sure you research how to find an editor's name first before you send that email so it lands in the right inbox!
Start a blog: If you want to become a content writer are are wondering how to become a freelance writer with no experience, you could write your own blog on a topic you want to get paid to write about. Then you'll have examples of writing (writing samples) to show potential clients, highlighting the type of work you could do for them as a freelance content writer. Think of blog ideas beyond basic magazine content: It could be about crafting with kids, healthy snacks, fishing, hiking, pet advice, or something else that interests you. Some people make money blogging through advertising dollars, while others leverage their blog to show clients their writing style and experience. I will admit that blogging as a freelancer is a slower revenue stream because it takes a lot of effort and time to build up a great audience and following on your site. If you want to find freelance writing jobs fast or make money as a content writer working from home and you want to know how to get paid for writing, I think you're better off looking for freelance clients and writing jobs that will pay you before you try to build a passive income through a blog.
Use your network to grow your freelance career: Many of my full-time freelance writing friends leveraged previous employers and coworkers who moved around in the industry in order to kick-start their first anchor client in order to find freelance clients. I'd say about 60 percent of my freelance writing revenue has come from people I know, former colleagues, or referrals. You don't have to know someone in the publishing and media business to find work. Every website and brand needs content! As you're thinking about how to get paid for writing, consider your network. Let friends and family members on social media that you're available for paid freelance work!
4. Pitch your article idea!
Write the perfect article pitch and you'll find this is one of the best solutions for how to get paid for writing. If you need help, get 9 tips on how to write a pitch for an article. Then, email freelance pitches on Tuesday, Wednesday and Thursday: Whether you're sending an intro email to a new client or you're sending your best article pitch to an editor, I think that midweek is one of the best times to email an editor. Sure, the editor's schedule is still packed with meetings, but by Tuesday afternoon, they probably trudged through their Monday to-dos and some meetings and are better prepared to make long-term decisions about story assignments (at least, I was when working on staff at WeightWatchers.com, Prevention magazine, and Muscle & Fitness magazine). Look to these freelance pitches that got accepted as a guide.
5. Negotiate like an experienced business person.
Throw out a freelance rate higher than what you are willing to take: I can't tell you how many times—particularly early in my career when a potential client asked my rate, I would share it, and they'd say, "Sure, that works." I'd silently smack my forehead on the call and realize it was too low.
Toss out a price range for a project: Just like you'd do in a salary negotiation, this is fair to do, especially when you're not sure of what the assignment would entail exactly. If I'm doing some straightforward copywriting on a topic I'm comfortable with, I could quote a client closer to $75/hour to $100/hour depending on what's involved. If I think the work entails more complicated research (reading studies and translating difficult material), writing a white paper, or ghostwriting, I'd quote a rate closer to $125/hour. You can learn more about freelance rate mistakes here.
Ask if there's any wiggle room in the budget on the freelance rate: If you don't ask, you'll never know! I've done this a number of times, and even a small increase in an hourly rate or a per article rate adds up at the end of year. Follow these negotiation tips for freelance writers to learn how to get paid for writing and earn a great salary.
6. Create content that fits your client's wants and needs.
When creating great content, make sure the freelance work you're turning in aligns with the client's core values, is something their ideal audience wants to 'like' and share on social, is easy to find (like having a prominent link to a blog on the website), is optimized for SEO, and be original, engaging content. Remember, it could even be a thought-provoking piece, like a thought leadership article on LinkedIn or an op-ed. Make sure you run down your client's checklist of what they wanted the assignment to include before you turn it in.
7. Get paid and turn your client into a repeat client.
After your editor approved the assignment, send over your invoice and wait for the money to roll in as part of the process of how to get paid for writing. One of the best ways to be successful when you're thinking about how to become a content writer is to get repeat assignments from clients. In order to turn the client into an anchor client (someone you get regular work from as a freelancer), tell them how much you enjoyed working with them and pitch them a new article idea. (Here's how to come up with new freelance writing article ideas.)
I love working with new clients but getting set up with the paperwork, investing time to learn what they want, nailing their tone and voice, and getting paid in the beginning takes hours. Do that for 10 to 15 new freelance clients a month and you'll be spending a lot of time on research and admin work and not as much on writing or turning in assignments. (Here's more on why freelancers should not take on too many one-off clients.)
Look at the clients who are giving you steady, repeat work for a solid pay rate and see if there are more assignments you could be doing with them. Get success tips from experienced freelance writers here. (Hold on, how much do magazine writers make?)
What are your tips for how to get paid for writing?
Tags: content strategy, freelance, freelance rates, freelance writer, freelance writing, freelance writing advice, freelance writing course, freelance writing tips, freelancers, how to make more money, six-figure freelancer, writing advice, writing rates, writing tips